Grout Sealer is a substance used to keep stains and moisture out of the crevices between tiles that are filled with tile grout.
These can assist to keep liquids at bay by preventing water and other liquids from entering the grout.
Grout sealing, basically, is a process to prevent moisture from infiltrating the grout and going beneath the tiles and they are very important during the installation of the tiles.
As you might know, grout is the material that covers the gaps between tiles, and most of the time they contain sand. 
Since sand is porous, and grout is formed of sand, it is porous as well. 
This is why they should be cleaned without exposing them to water. 
Grout is usually eager to absorb whatever moisture it can get it's hands-on, so this is also why sealers are necessary. They keep liquids from getting into the grout.
Now that we know what grout sealer is, let's talk about its different types.
Different Types of Grout Sealers
Here are their distinct types that you should know about, before buying.
1. Spray sealer
Professionals mostly use this type of grout sealer. However, if you are using it for a DIY project you need to be careful not to spray too much.
Second, you must understand how to clean it if it spills on tiles.
You may choose this option to save time, but if you don't know how to clean you will end up spending more time clearing up overspray.
2. Applicator sealer
These require less work than a spray sealer. To apply it you just need to use a brush or an applicator. 
There are also rollers available for purchase. They are intended to make this task simpler. 
Sealers in this category are typically white and can also be used for cleaning the tile.
3. Penetrating sealer
These penetrate the grout, as the name implies.
Moreover, it absorbs into the surface immediately after application and affects some of the characteristics of the grout. 
For example, if you desire dark-colored grout, you may use a darker-colored sealant to modify the appearance of the grout. 
4. Membrane sealer
This sort of sealer is ideal for those who live in moist areas. 
Membrane sealers are essential for two reasons. 
First, they paint the grout, which is a useful feature for hiding flaws. 
Second, these sealers leave a powerful tint.
However, these sealers are not suitable for use in bathrooms since the grout will not be able to dry completely. 
Moisture that is trapped within can wreak havoc on the tiles.
It's also crucial to note that sealers are best suited on water-based grout.
Epoxy, for instance, will only make matters worse. Furthermore, epoxy will naturally shed water. 
Keep in mind that sealers will help to preserve the appearance of the floor. 
However, if the look is to remain blemish-free, it must be maintained and cleaned regularly. 
Also, keep in mind that larger tiles will necessitate more sealers and vice versa. 
Finally, high-traffic portions of the home will necessitate the more frequent application of sealers than low-traffic areas.
How Easy it is to Apply Grout Sealer? 
Don't mind, but I will be very frank here – applying grout sealing is not so easy.
They take some good time to install for a beginner, but it is something that any homeowner can perform if they do it right by following the guidelines. 
The application process may slightly vary based on the type of grout sealer you choose.
On the bottles of grout sealers, all manufacturers include extensive instructions for utilizing their products. 
Some grout sealants can be applied with a foam applicator pad, allowing the work to be completed quickly if tiny tiles, such as mosaic tiles are used. 
If you are utilizing big format tiles, certain grout sealers come with application brushes that allow you to focus on the grout lines.
Now that we know what are they, their types, their application let's move to our top picks for grout sealers in 2022 so that you can pick the best one according to your needs and taste.
---
What are the Best Grout Sealers to Buy?
There are several grout sealers on the market.
After reading this buying guide, you will be better prepared to select the best according to your need.
Nonetheless, it's still a good idea to know what the greatest alternatives are on the market and how they compare to one another. 
The following are the top five grout sealers that you can buy online.
1. StoneTech Heavy Duty Grout Sealer
Available in quantity of quart, pint, and gallon, this is one of the best sealers on the market today.
The specialty of this grout sealant is water-based which allows it to deeply penetrate the grout and protect it from damage.
This degree of protection keeps water and other potential stains away from the grout. All of this is accomplished without leaving any residue or apparent marks.
It is a marvelous option for homeowners who have a big number of tiles in their homes because it's effective and doesn't break the bank either.
Why do we like it:
It is incredibly simple to use and may be used on a variety of surfaces.
It's clean and doesn't form any ugly stains or residue on the tile.
Many products leave a visible discoloration on the tiles and grout, but this isn't an issue with this sealant.
2. AFM Safecoat Grout Sealer
The finest grout sealer is one that integrates with the decor of the place in which it is used without striking out. 
And this sealant is a marvelous option in this respect since it prevents water penetration that might leave unsightly markings, and guarantees that you have no aesthetic issues.
It's non-toxic as well, which is vital if you plan on using it near food or in areas where children might be playing. 
Many grout sealers discolor with time, but this one does not.
Why do we like it:
While many sealers leave a strange tint on the surface they've been applied on, this sealant will not leave any ugly discoloration.
It's also non-toxic, so you won't have to worry about any dangerous fumes being generated when you apply it. As a result, even asthmatic people can use it.
It is made to withstand water well. This means you won't have to worry about water leaking through the sealer once you've used it.
3. Aqua Mix Sealer's Choice Gold
This is also one of the finest grout sealers on the market if you want a sealer that not only provides top-quality protection but also offers a natural appearance which many house owners enjoy.
Its water-based composition makes it suitable for many kinds of surfaces including limestone, granite, ceramic tiles, grout, etc…
You can also apply it before the application of the grouts for further protection.
Why do we like it:
If you're searching for a long-lasting sealer that cures quickly and lasts a long time, this is the sealer for you.
Because of its food-safe composition, its quality is excellent and works well for kitchens.
More moisture or other vapors can escape through this sealant.
Its ability to resist stains properly is astounding.
4. Miracle Sealants PLUS QT 511 Porous Plus Sealer
The amazing thing about this sealant is that it is water and oil-resistant. 
This implies that if you apply this product to your kitchen counters, you will be protected from unsightly spills and seepages that can cause a discolored surface. 
This product is simple to use, and the company's brand speaks for high-quality items.
You will not be restricted to just one usage of the product because it may be used on many surfaces. 
You may use it in a variety of rooms throughout the house to get the most bang for your buck.
Why do we like it:
The solution is extremely durable and may be applied on a plethora of surfaces, including limestone, terra cotta, sandstone, sanded grout, and flagstone.
One quartz of the Miracle Sealants variety may cover up to a thousand square feet.
The product is quite simple to use. It will work swiftly and will not become yellow over time which can be an eyesore.
5. Black Diamond Nex-Gen Natural Stone Penetrating Sealer
This is also one of the finest grout sealers on the market. While it isn't primarily meant to be a grout sealer, it has a broader range of applications. 
Unlike most other sealers, which come in larger, bulky bottles, this product comes in a suitable 16-ounce spray container. 
This not only makes it easier to utilize on smaller jobs, but it also makes it easier to store or manage.
This water-based sealant may be used on a range of surfaces including granite, concrete, grout, and plenty of different stones. 
It is not poisonous or corrosive, making it suitable for usage in a variety of circumstances.
Why do we like it:
If you are on a tight budget, this may be the best option for you.
It is made in such a way that it is both easy to apply and long-lasting.
It is food-safe, which is very crucial if you want to use it on kitchen counters or similar surfaces.
---
What are the Things to Look for Before You Buy One?
If you want to buy a grout sealer but aren't sure what to look for, here are a few things to consider. 
These can include the sort of surface you will be applying the sealer on, the type of vapors it emits, whether the product is hazardous or not, and many other factors. 
To help you decide, here are some questions you should ask yourself before selecting the finest grout sealer.
1- What Purpose Will You Have for the Grout Sealer?
When purchasing a grout sealer, the most crucial factor to consider is the function it will serve. 
Other than the typical grout sealing that you want to do, several grout sealers have diverse functions. 
It is always preferable if the sealer can be used on surfaces other than the grout, such as marble, stone, cement, or different materials that are utilized for both interior and external surfaces.
2- Is it powerful enough to meet your requirements?
There are several grout sealers on the market. However, not all of these will be your best choice when it comes to picking the finest grout sealer for the job at hand. 
The list we provided above will assist you in selecting one that is effective while remaining within your budget. 
When purchasing a grout sealer, another most critical element to consider is effectiveness.
3- How Long Does Grout Sealant Last?
The final element to ask yourself before you make the purchase is how long it should be able to last on the surface where it has been placed.
Depending on the circumstances it is opposed to, it will last for varying lengths of time. 
For instance, when the sealant is used outdoors where it is revealed to rain, wind, and unwanted moistures, it will stay in place considerably lesser time than if it is used inside.
Finally, it is critical to note that to get the most out of your grout sealer, you must apply it with accuracy and care. 
There are directions on the grout sealer bottle that must be followed precisely for it to last longer and be effective.
FAQs
What is the best way to seal grouts?
The best way is to use a paintable silicone grout sealer to seal grout lines. 
To begin, use a moist sponge to remove any excess grout and let it dry.
Then apply the sealant and allow it to thoroughly dry before painting.
Is grout darkened by sealer?
While grout sealer enhances the durability and life expectancy of your tile, it's vital to note that sealer might affect the color of your grout by darkening it.
Testing a tiny area initially is highly suggested to assess future color changes of the grout lines.
Before observing the result let it fully dry and set.
How long after grout sealing can you take a bath?
After its application, let it dry before. And then it's important that you moisten it.
If you shower, before the sealant completely hardens, the moisture will weaken it and make it useless.
As a result, it is strongly advised not to take shower before it is properly set. The length of time you should wait is determined by the product you use.
Most manufacturers include instructions with their grout sealing solutions, and those instructions emphasize how much time do you need to wait before it's ready to use.
Generally, most sealants take up to 12 hours after sealing the grout to your tile before it's ready to use.
Test the sealer to check if it has cured by adding a few water droplets.
If it repulses, it's done. If it does not, you should wait for more.
Share the post "What is a Grout Sealer – Types, Applications, and FAQs"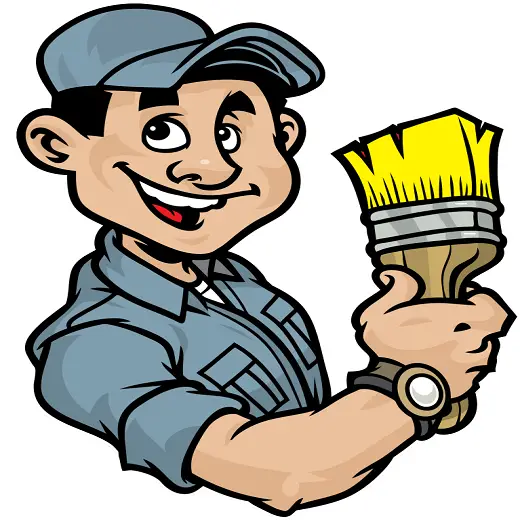 Douglas Becker (aka Painter Doug) has over twenty years of experience as a painter in Adkins, Texas. At present, he resides in Florida with his family.
From painting multi-storeyed houses, condos, and apartments to large commercial buildings and small offices, he had served various customers in areas not only in Adkins but also in Southwest Florida, Sarasota, Naples, and many more. To know more about him check here.