When we own a property, we also need to maintain it as it needs care.
Driveways are among the most important features because they go through the most wear and tear on the property.
That is why taking care of them is the most important thing you can do.
But what exactly does the sealing do to your asphalt driveway and how should you go about it if you are taking the DIY route?
Here in this guide, I will try to cover all of this and much more…
Why You Should Seal Your Driveway?
Exposed surfaces of your asphalt driveway suffer the most wear and tear.
Sealing them correctly is therefore one of the ways that can extend the life of your driveway.
Here are the top three reasons why you should not ignore this step…
1. Protection from Extreme Weather Conditions:
Sealing your asphalt driveway means you will make it weatherproof.
When water seeps into the cracks, it erodes your driveway slowly.
So, if you live in a region where there is a lot of snow or rain, sealing your driveway is necessary.
It will cover all the cracks in the driveway and ensure that nothing gets in.
Doing so will also protect your driveway from water damage in the long run.
Besides that, it also protects the driveway from sun damage.
Extreme heat and sun cause deterioration and age your driveway at a much faster rate.
Sealing it will help it to age slowly by protecting the driveway from harmful UV rays.
2. Protection from Contaminants:
Driveways can be contaminated with many substances such as oil, gas, etc.
Such substances can erode the driveway.
However, the seal will act as a barrier and protect your driveway from such contaminants.
The chemicals or any other substance will be prevented from leaking in your driveway.
It will save your driveway from unnecessary damage in the long run.
3. Simple Maintenance and Affordable Solution:
Keeping the sealed driveways is relatively straightforward because stains could be eliminated with just mild soap and warm water.
For tough spots, you can clean the region with a dry granular cleansing agent.
Also, sealing your driveway is not expensive at all.
You can either call a professional, or you can even seal the driveway yourself.
---
How to Seal an Asphalt Driveway Properly?
Sealing your driveway isn't very tough.
And if you don't want to call a professional, you can easily seal them yourself.
Here is a step by step process you need to follow:
Step 1. Material Preparation
The right materials can make all the difference in your driveway sealing venture. So, make sure you get them right.
Sealers are available in many price ranges and grades. A normal 5-gallon pail can cost you as little as $35.
However, if you want a premium driveway sealer, the same pail will cost you around $50 to $200.
In the long run, it is not efficient to use a lower-grade sealer.
In fact, I would recommend using premium sealers that are created with high-quality materials.
These will last longer and ensure the proper coverage of the driveway.
In addition to sealers, you will need an application brush, drill, duct tape, broom, mixing paddle, poly sheeting, and a dashing brush.
Using a power washer will speed up the cleaning, but if you don't have it, then you can proceed without it.
Now that you have gathered the materials, it is time to clean, repair, and seal the driveway through these steps:
Step 2. Clean
Many people think their driveway is clean, but that is not true.
Many particles are invisible to the naked eye, so this step is the most crucial because it sets the tone for your entire sealing process.
Use a power washer or garden hose to apply the driveway cleaner.
After that, use a still-bristle broom to scrub the entire driveway and clean it.
Then use a strong stream of water from your hose to rinse the driveway cleaner.
Once this is done, rinse it again with clean water. After that, let the water dry.
Step 3. Repair Cracks
Repairing any cracks or potholes is important before you proceed with sealing.
If the cracks are small, you can fill them with an asphalt driveway crack filler and let it cure for a night.
For potholes and larger cracks, use a pothole filler.
Remember, deeper holes will need more time to cure, and hence you will need to let them cure for about two weeks before sealing.
Step 4. Treat Oil Stains
If you have any oil stains on the driveway, you need to treat them properly before you start sealing.
For this, you will need an oil spot primer.
All you will have to do is pour this primer on any soil stains and brush it with a chip brush.
If the oil stains are too heavy, you will have to apply the primer's second coat.
Before you start sealing, let the primer dry completely.
Step 5. Stir And Mix the Sealer
It is now time to start the mixing procedure from the top of the pail.
Once you start, you will have to lower it into the contents that have settled beneath.
You can cycle the paddle up and down as it spins so that you can mix the solids and the water into a smoother consistency.
You can choose any area in your driveway for this process.
However, it would help if you covered it with poly sheeting so that the mixture doesn't spill.
Ensure you remove all the pail lids and cut a minor hole in the center of one lid.
You use the lid with the hole to prevent splashing. Keep stirring and mixing till the mixture is smooth.
Step 6. Seal The Edges
It is time to start applying the sealer. However, first, you will start to apply it from the edges.
Dip your dashing brush in the sealer, and use it to coat all four edges of your driveway.
Make sure that you don't apply it too thinly. The coat needs to be thick enough to fill all the pores on the edges.
After that, use a large dashing brush to cut in all the edges of your driveway.
Step 7. Setup Your Pails
Before you set your pails and apply the sealer, you need to cover your driveway so nothing splashes where it shouldn't.
Use poly sheeting to cover the garage door, sidewalks, and any other object that may be in the splashing zone during this process.
You have to wear your old clothes so that you don't ruin your clothing items either.
Once you covered the areas, you need to estimate every pail's coverage and set it up along the driveway one after the other.
That way, you will save time and effort as you will not have to walk through the wet sealer to get your pail.
Step 8. Pour The Sealer
Start from one of the top edges of the blacktop asphalt driveway and pour the sealer in a U-shaped pattern.
The U should be upside down from where you start.
This will ensure that the large along with small cracks are repaired and sealed properly.
Step 9. Spread The Sealer
Last but not least, you have to spread the sealer all over the driveway.
You can use a broom or asphalt sealer squeegee to spread the puddle.
But a 3/8-inch nap paint roller can be a better option to apply the sealer.
Using a paint roller for driveway sealer will ensure smoothness and even coating on the surface.
Plus, you will be able to complete the work faster when you use a roller instead of a broom or a paintbrush.
Start at one leg of the U-shaped pattern.
Apply pressure evenly to spread the sealer along the driveway.
Make sure you pick the excess sealer and start from the next row.
However, it is better to read the instructions of the sealer's manufacturer.
Once you have applied the sealer, clean everything up, and let the sealer dry for the night.
Repeat the same the next day and let the sealer dry for at least two days before you start using it.
---
Why I Like Jetcoat Premium Driveway Filler/ Sealant?
Jetcoat has stood for quality and performance for over 50 years.
Today, Jetcoat is a global leader and pioneer in the driveway, roof, foundation, and specialty coatings to suit the performance and environmental demands of demanding professionals, as well as the DIY and agricultural industries.
The Jetcoat Premium Driveway Sealant in particular has been 7x polymer modified for unrivaled durability and optimal performance.
Why do I like it?
Jetcoat Select Driveway Filler and Sealer is my favorite and it's an excellent choice if you want your asphalt to survive a long period.
Here's why it's such a great sealer in my opinion:
Ready to apply and it dries black
Asphalt blacktop fills and seals
It is suitable for use on all types of asphalt
Protects the surface for about seven years
A 4.75-gallon pail of asphalt may cover 250-350 square feet
Sand has been used to increase durability and slide resistance
If you've ever seen a pothole on an asphalt road, you'll understand how unsightly these are.
Sealing with Jetcoat filler will also assist to avoid them.
Application tips
Stir the sealer to a consistent consistency and keep stirring throughout the application.
While the pavement is still moist, apply a consistent coat of sealer, taking care not to apply it too thickly or unevenly, as this may result in cracking or tracking.
At the indicated coverage rate, a second coat should be applied after the first coat has dried "to the touch" or within 24 hours.
For application, a rubber squeegee or brush is advised. 
Depending on the porosity of the pavement, coverage will range from 250 to 350 square feet per pail. 
For vehicle traffic, let 24 hours for the product to cure completely.
Where to buy this premium sealer?
If you care for your driveway, it goes without saying that you should also contribute to its upkeep.
Reviews indicate that it's simple with Jetcoat Select Driveway Filler and Sealer.
The greatest danger is not utilizing this product. So go ahead and purchase yourself a pail and watch what a difference it makes in your asphalt. 
This sealer is mostly available in your local Home Depot store.
Amazon also sells these items and guarantees quick delivery to your home location. So why not take advantage of the ease of home delivery?
---
Things to Look for When Choosing a Driveway Sealer
When choosing a driveway sealer, you will need to keep in mind is the sealing formula.
They come in two types. One formula is for old driveways that haven't been maintained. And the other formula is for driveways in good condition.
These vary in their coverage and materials, so make sure you read the labels and purchase the right one.
1- Easy Application
If you do not want to struggle when applying asphalt driveway sealer, make sure you choose a product that's easy to pour, spread and apply.
Most of the premium products can be spread easily with a paint roller. You can choose them to make your job easier and fast.
2- Waterproof Options
When picking your sealer also look for a product that is either waterproof or water repellent.
If water seems to be a huge issue for your asphalt driveways, pick the one that is waterproof and offers more protection.
These will also help to prevent cracks and potholes from developing.   
Keep in mind that many of the sealers available in the market are diluted with water, which means they will not cover your blacktop driveway well.
Using them will going to cost you more money because you will have to deal with driveway deterioration expenses later.
3- Types and Finishes
While an asphalt driveway sealer is basically meant for protection there are various sealers available that can make your driveway look even better.
Some of them are colored and many others come with finishes like satin-smooth and glossy that can affect the level of sheen and curb appeal.
While choosing the right product you will also need to know about the various types of asphalt driveway sealers that are available.
Some of these include:
Asphalt-Based Sealer
Coal Tar Sealer
Fill and Seal Dual-Purpose Sealers
4- Top Brands
If continuous problems like cracks and stains due to harsh weather conditions and chemicals are your concern, you should go with trusted brands on the market that are known to do their job well.
Few most reliable brands that are known for manufacturing the best asphalt driveway sealers include:
Liquid Rubber
Foundation Armor
Black Diamond Stoneworks
Although there are many more you can find, these are the ones I have already worked with.
These sealers do not come cheap, but I am pretty sure you can achieve great results with them.
And choosing one from them can help you save more in long run.
---
Mistakes You Should Avoid when Sealing the Driveway
Knowing what NOT to do is just as important as knowing what to do when it comes to driveway sealing.
Here are some things you should always avoid to get the best results:
Always read the manufacturer's instructions.
Don't use a brush or a roller kit if they have specified a concrete squeegee
Always clean and prep the driveway before starting to seal. The sealer will not work on a dirty driveway
Stirring the sealer is as essential as any other step. You need to maintain a smooth consistency for the best results
Don't apply sealer too often. Only do it when the previous work has deteriorated (usually 2-3 years)
Do Not Seal New Driveway
As a general rule, you should never seal your driveway if it's new.
Asphalt will need a minimum of six months for curing and for the oils in it to get evaporated.
The lesser the amount of oil it has, the harder and tougher the driveway you get.
If you seal your driveway early, you won't be achieving the required hardness and all your hard work will be wasted.
A good sign to know when is the right time to seal your asphalt surface is by checking the color of your driveway.
If you can see the color of the individual stones that make up the driveway, most likely its time to get them sealed.
Check the Weather before Starting
Never seal your driveway in rainy or slightly wet weather.
It will ruin your entire process as the sealer needs to dry properly.
However, this also doesn't mean that you seal the driveway in scorching weather as the sealer will dry up too quickly.
Instead, the weather should be above fifty degrees Fahrenheit throughout.
Plus, you will need at least two days for the asphalt driveway crack sealer to dry.
Final Words
Frequent sealing and filling are the best approach to maintain asphalt driveways.
Sealing not only protects the driveway but also helps it to deteriorate at a much slower rate.
That is why you need to seal them properly using the right method, tools, and a high-quality driveway sealer.
Follow these steps, and you will be able to seal your driveways at home in no time.
You will end up saving money, and you will learn something new.
Share the post "How to DIY Clean, Repair, and Seal Your Asphalt Driveway?"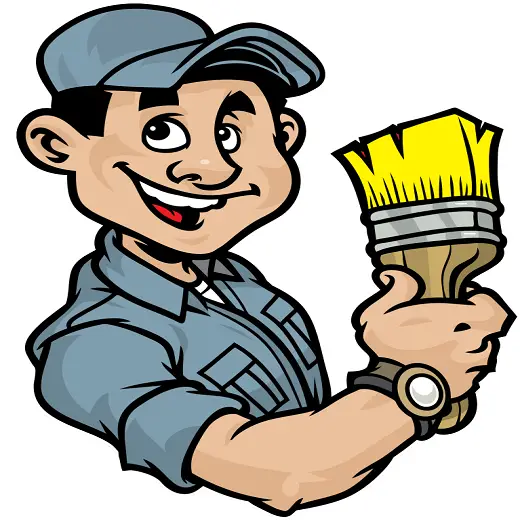 Douglas Becker (aka Painter Doug) has over twenty years of experience as a painter in Adkins, Texas. At present, he resides in Florida with his family.
From painting multi-storeyed houses, condos, and apartments to large commercial buildings and small offices, he had served various customers in areas not only in Adkins but also in Southwest Florida, Sarasota, Naples, and many more. To know more about him check here.