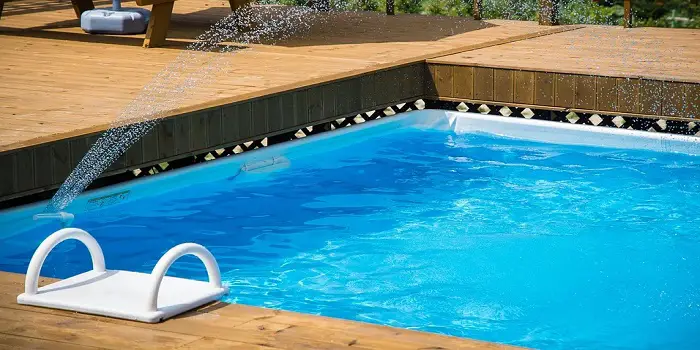 The pool coping is the horizontal capstone that sits at the top edge of the pool.
Sometimes also called the top rail (which denotes its location), it is designed attractively with an outward slant to direct the splash-outs away from your pool into the deck drains.
The coping can be made from different materials such as aluminum, stone, concrete, vinyl resin, and stamped steel that has been electrostatically painted.
They are also available in several different styles, of which PVC bullnose is arguably the most popular for the vinyl lining.
Most aluminum pool coping is not painted when used in above-ground pools. 
However, it can be painted if you use the right type of paint and application procedure.
How to Paint Aluminum Pool Coping?
While there is considerable information about how to paint a pool along with the pool deck, coping is another matter.
This is because pool coping is generally made from materials other than concrete or vinyl liner.
Before you begin, you will need to note the type of material used to make the coping.
For pool copings made of aluminum, you should use enamel paint that works for metal surfaces such as aluminum.
You will need to use the following process to ensure that it sticks to the aluminum correctly.
Step 1. Clean
It is normally best to clean the pool when the water is drained.
But if the water is present, you will need to be careful about not spilling any chemicals into the pool.
Start by cleaning away all dirt and debris from the surface. This will require a scouring pad or a textured sponge.
You can start with a pressure washer to remove the loose particles.
Then, apply acetone, xylene, or paint thinner to the aluminum with a rag to remove any old paint.
Any paint that is still sticking to the surface can be sanded or scraped away.
Step 2. Sand
To ensure that the paint sticks to the surface of the aluminum, you will need to sand and make it rough.
A good scouring pad will rough up the surface nicely, so the new paint will have an easier time sticking.
300 to 400 grit for the scouring pad which is exceptionally fine, should do the job.
If the old paint is still good, you can simply clean it and paint over it.
This assumes the old paint is still new and is sticking strongly to the surface.
Step 3. Prime
An etching or aluminum primer is perfect for covering the bare aluminum surface.
You can choose between a spray-on or roll-on application.
Once you have cleaned and scuffed or sanded the surface, two coats of primer are recommended.
Step 4. Paint
You can choose between a small paint roller or using a spray can to coat the aluminum.
Remember to apply painter's tape to areas that you do not want to be covered in the coating.
Any overspray that reaches the water can be soaked up by floating a newspaper in the area.
Any overspray that hits a surface can be removed by scrubbing with a scouring pad or textured sponge.
---
Why Do You Need to Paint the Coping Around a Pool?
In most cases, the coping of concrete inground pools is made from precast concrete, brick, or flagstone.
Plus, they are usually not painted as they can be cleaned and kept in like-new condition as the surface tends to not be all that porous.
But they can be painted if you desire. Plus, you can use a pool deck coating for stones that are stained or have rough surfaces.
Many times, the coping of vinyl inground pools is crafted from aluminum or PVC plastic.
While aluminum resists oxidation, the coating can chip away over time.
However, the PVC plastic is not designed to be painted as its smooth, non-porous surface makes it difficult for paint to stick.
However, if a steel band is used to keep the coping in place, it will need to be painted to prevent issues with rusting.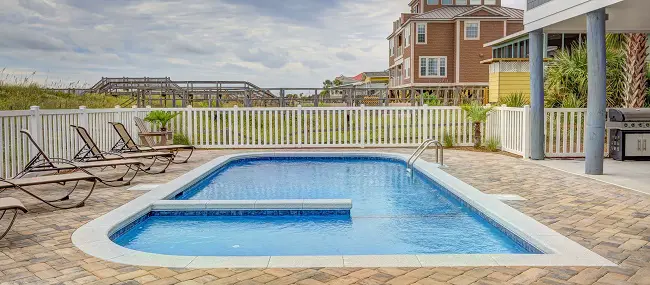 ---
Tips for Painting Swimming Pool Copings Made of Other Materials
Keep in mind that if you have steel strips, you will need to repaint them every five years or so, depending on the wear and tear on the surface.
Otherwise, you risk the steel underneath rusting and creating even more issues.
This is especially true with saltwater pools.
Before you begin with painting, drain the pool and remove the coping.
Otherwise, you may create even more issues as a result.
If there is rust present, you will need to remove it before you can add a coating.
Naval Jelly can dissolve most of the rust away.
Then you can use a grinder, abrasive flap, or wire wheel to remove the rest.
Once that is completed, you can now clean, scour, and start the painting process.
Do not use a grinder to remove the rust.
Otherwise, you will create shavings that will land in the pool and be difficult to remove.
Use a rust-inhibiting primer first over the clean surface of the steel strips.
Let it dry, and then add a second coat to ensure full coverage.
Once you have added the primer and it has dried, you can now paint it properly if you desire.
For coping made of pre-cast plaster or brick, you can use a pool deck coating.
This will apply a uniform color across the brick or plaster and create the look you want.
All you need to do is thoroughly clean the stones with a pressure washer.
If the stones are discolored, you might want to use an acid washer to remove any impurities.
Keep in mind that mold and mildew may be present, so a chlorine wash may be needed to kill any of those organisms.
Once the stones are clean, you can use Tri-Sodium Phosphate or TSP to remove any grease that might be embedded in the stones.
Whatever product you use, be sure to rinse fully and remove any residue that might be present.
 Let the stones dry for several days before painting.
You can use painter's tape to mark off any areas that you do not want to touch.
Repairing vs. Replacing the Pool Coping?
Pool coping should be repaired or replaced every 3-5 years depending on the usage as well as wear and tear it has undergone.
Depending on the material, you may need to get professional help to get it done.
However, before you call the professionals, there are several signs you need to pay heed to that will tell you exactly if you need to repair or replace your pool coping.
Some of the most common signs include:
Deck heaving
Cracks or breakages of pool tiles
Cracks in the caulking throughout the decking
The deck is rising higher compared to the level on the top of the pool
Final Thoughts
Pool coping provides a safe entry and exit for swimmers while avoiding the chances of slippage.  
It also helps in avoiding the damage caused due to water blocking and keeping the debris (like dry leaves) from entering the pool.
Maintaining your pool coping and repainting it at intervals will keep them look graceful and safe for a long.
Make sure you follow the above tips and choose the right materials.  
Share the post "How Do You Paint Aluminum Coping Around a Pool?"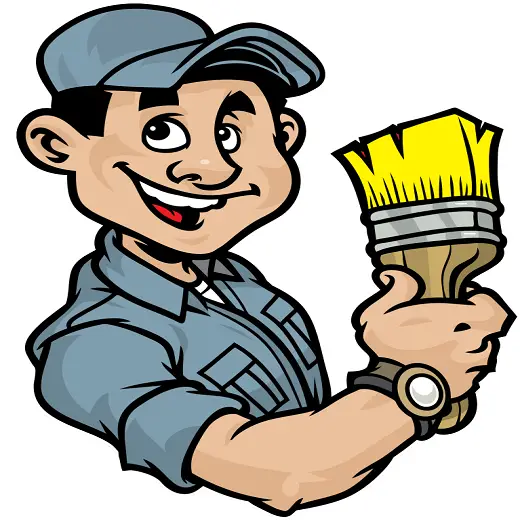 Douglas Becker (aka Painter Doug) has over twenty years of experience as a painter in Adkins, Texas. At present, he resides in Florida with his family.
From painting multi-storeyed houses, condos, and apartments to large commercial buildings and small offices, he had served various customers in areas not only in Adkins but also in Southwest Florida, Sarasota, Naples, and many more. To know more about him check here.