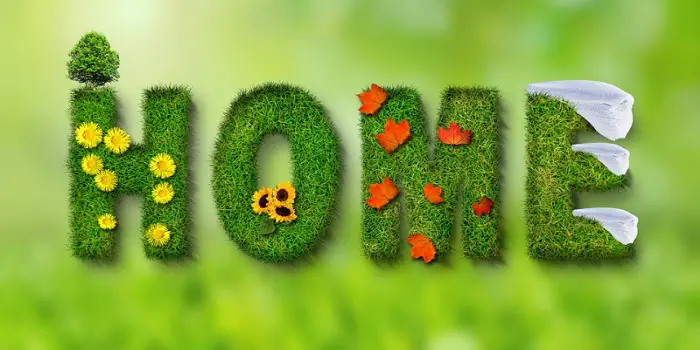 Have the bright sunny days of summer motivated you to liven up your tired decor?
Are you yearning to create an outdoor living space for relaxation and entertaining?
If so, you've probably already been browsing through some magazines, wishfully watching home decorating and garden design magazines, and visualizing the rooms you want to decorate.
One of the things at the top of your priority list should be the concept of choosing environmentally friendly "green" products for your decorating projects.
How to Keep Your Home Greener This Summer?
Green color signals prosperity, nature, freshness, growth, and youth.
It is considered the most restful and energizing of all the colors.
Since Green is a blend of blue and yellow, it exhibits both warm and cool effects.
It combines the calming effect of blue with the excitement & energy of yellow.
Green also symbolizes safety, well-being, and balance.
It is the color of peace and ecology, and thus it has a soothing effect to help alleviate anxiety and depression in the body.
The best part of the color green in our home is that it is not too overpowering, and in fact, it is quite wonderfully refreshing.
1- Paint The Walls Green
There are a few aspects of home decor that can change the whole appearance of the room.
Painting is one of the major aspects you can start with.
Believe me, by changing wall colors along with door and window colors; you can feel something newer and energetic.
For example, accenting the front wall by painting brighter green shades on it can add a feel of uniqueness to the place.
If you look for color ideas, there are several hues of green like emerald green, apple green, lime green, retro green, etc.
Adding different designs and textures with your wall paint can give a flickering look.
For the kitchen, you can add fruits and vegetable tiles.
For a kid's room, you can paint the front wall with green cartoon characters.
2- Eco-Friendly Home Accessories
Sometimes, it is simply the right time to update appliances.
You may have repainted your kitchen, added new window treatments and rugs, and possibly brought in some new furniture. Still, the old appliances hinder the beauty and functionality of the kitchen.
Since you have made an effort to choose eco-friendly items for your summer decorating and redecorating projects, it only seems logical to choose energy star appliances to complete the update.
A bathroom update could include the addition of a water-conserving toilet, flow reducers in the shower, and tiles made of recycled products.
Also, when shopping for throws, accent pillows, and rugs, choose those made from recycled or organic material.
3- Going Green with Indoor Furniture
An excellent way to decorate with the idea of helping the environment at the forefront of your mind is to reuse items you already have.
You can reupholster worn-out cushions with Eco-friendly fabric.
You might want to consider re-purposing some of your furniture.
For example, a small chest in the living room could be relocated to become a decorative storage space in the bathroom.
If buying new furniture is part of your decorating plan, be sure to purchase furniture made from recycled wood, certified wood, recycled metal or plastic, or Eco-friendly teak and bamboo.
4- Decorating Your Outdoor Space
The popularity of outdoor living and entertaining areas continues.
This is an excellent area for you to incorporate the idea of going green.
Outdoor living and dining furniture made from recycled products are readily available in a variety of designs.
All-weather wicker, teak, bamboo, and polyethylene furniture are all Eco-friendly options for your outdoor living space.
Choosing clay pots for your container garden is another way to go green with your outdoor decorating.
5- Add Stylish Outdoor Storage Sheds
Besides decorating your outdoors with a range of varied items, you can consider adding a shed in your garden to make your place look clean and cool.
Different styles and varieties of storage sheds are now available online and can be booked per the requirements of the homeowners or business owners (for commercial purposes).
If you are passionate about DIY projects, you can even make your own DIY wooden storage shed which can be a great fun task for you and your family.
For all your help, free storage shed plans are also available online that can be downloaded online.
You can install them in your outdoors to use like a storage room where you can store all your excess items securely in one place.
These sheds can make your life much easier as they will help you avoid placing all unnecessary items inside your home that may look quite rubbish.
The Final Thoughts
Colors are not just mere decorative items that are being spoken of while discussing the interior or outdoor designs.
They are rather meant for creating a better feel and ambiance in the home.
"Green" is not only Eco-friendly but also cooler as well as cleaner.
So, why not consider adding some shades of green to your home while decorating your house this summer?
Share the post "5 Tips to Keep Your Home Green This Summer"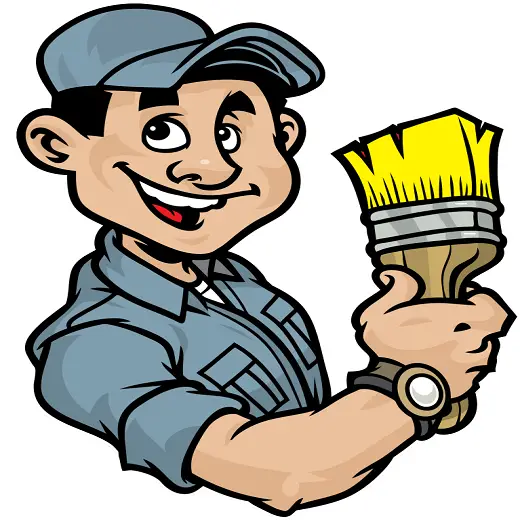 Douglas Becker (aka Painter Doug) has over twenty years of experience as a painter in Adkins, Texas. At present, he resides in Florida with his family.
From painting multi-storeyed houses, condos, and apartments to large commercial buildings and small offices, he had served various customers in areas not only in Adkins but also in Southwest Florida, Sarasota, Naples, and many more. To know more about him check here.