Tough to wear out, long-lasting, simple to clean, and stylish, UPVC windows are undoubtedly one of the most popular choices for homeowners in the countries like the US and the UK.
However, with time the preferences of people change, and often house owners want to update their exteriors and interiors after a few years.
This is when most of them choose to give their UPVC windows an upgrade by painting them with a different shade.
Although painting UPVC window and door frames isn't a simple job, a lot of house owners think of adding a new paint color to refresh their exteriors and to add that extra curb appeal.
If done correctly (and provided you use the right tools and materials), painting UPVC window frames isn't very stressful, no matter whether it's inside or outside the building.
When NOT to Paint UPVC Window Frames?
If you want to paint your UPVC windows and are looking for different ways to do it, then the first piece of advice here is not to paint them in the first place – especially if they are fairly new.
The simple reason behind it is the presence of resins in the UPVC material (Unplasticized polyvinyl chloride).
During the production, an additional layer of plastic is generally laid on the windows, which makes the UPVC appear lustrous.
UPVC is also a material that has been made to withstand tough weather conditions, offer safety to the house along with energy efficiency.
Basically, when you sand off the protective layer of the UPVC windows and paint over them, it shortens their life.
Also, the most noticeable disadvantage of painting these windows is that the paint itself will crack, chip, and get damaged fast with time.
So, any UPVC window which has been recently installed should at least not be painted for about 12 months.
Reasons You Should Avoid Painting Over UPVC Frames?
In short, a few reasons to never paint your UPVC windows and frames include:
It is a complicated procedure for novice painters
The painting procedure damages the UPVC material
The paint will gradually fade, crack and peel off with time
Painting your UPVC windows can also impact the insurance policy of your house
---
How to Spray Paint Your UPVC Window Frames?
Since UPVC material is meant to last for several years, it is certainly not a surface you should color on.
However, if you anyhow want to – spraying is the best technique to paint your UPVC windows and frames best.
Spraying ensures that your windows receive a smooth, expert finish without any streaks or marks that may be left by brush painting.
But, as said earlier, painting UPVC windows isn't a simple task.
And in order to get a professional touch, you should be cautious, diligent, and follow the guidelines.
Step 1. Protect with covering
The primary step is to apply protective coverings to window glazing and around the external areas of your house.
It will safeguard your property and ensure that you just paint the window frames and not any other surfaces of your house along with it.
Step 2. Clean the windows
Before spraying, make sure you clean all the window and door frames efficiently.
Try to wipe out all the debris, dust, and dirt from it and deep clean it using soapy water.
It will ensure that nothing will affect the paint from sticking to the surface, ensuring you get a smooth finish.
Step 3. Sand the windows
Once the windows are perfectly cleaned, the next thing you need to do is create a little abrasive surface by casually sanding the frames.
If you plan to recolor the sills and insides of the window, be sure to prepare them as well.
It will ensure that the paint will stick to the surface properly and give you a smoother, even effect.
Step 4. Put a coat of primer
Apply a coat of primer to your window surface before you paint.
Zinsser AllCoat ® Exterior is a good multi-surface primer that can be used for priming the UPVC surfaces.
It will ensure that the paint settles well on the surface and will yield a high-quality finish.
Step 5. Spray paint the windows
After the surface is well-prepared and primed, you can start with spray paint.
Make sure you use a good spray gun and avoid painting with a brush, roller, or sponge.
You should apply at least three coats of paint to your UPVC window frames.
As per your selected shade, you can apply even more to ensure that your windows are well-covered.
Paints like Zinsser AllCoat Exterior and Dulux Weathershield Multi-Surface paint can be a good option for covering UPVC surfaces.
Another good option that I like for UPVC and other plastic materials is a Rust-Oleum CombiColor Multi-Surface.
It's a solvent-based primer and topcoat in one, which can be applied directly to a suitably prepared UPVC substrate.
Step 6. Let the paint dry
Once you have spray-painted the UPVC windows, you should allow the windows to dry for at least 30-40 minutes.
Check your windows to make sure that you have got a perfect finish and that there is a smooth layer of paint.
If required, put an additional coat of paint and let it dry completely.
Step 7. Remove protective covers
After the windows are dry, remove all the protective covers and tapes you have used.
Get a look at your newly painted windows and if you notice any flaws, do final touch-ups using a paintbrush.
---
What Color to Use for UPVC Windows and Doors?
When it comes to selecting a UPVC window paint color, the choice is all yours.
Paints like Zinsser and Dulux are available in various colors like white, black, etc.
You can even get them in matt, gloss, and satin finishes.
So, just go and choose any color and finish you like.
Make sure it matches the overall look of your building.
However, selecting a paint that can easily adhere to the plastic surfaces is essential.
A lot of paints aren't manufactured for plastic products, so you should go for a product that can accomplish this.
IMO, you also need to select a paint that can withstand ultraviolet impact and resist sun bleaching so that the color doesn't fade easily when applied on the exterior surfaces.
Can you paint brown UPVC window trims white?
Yes, you can paint over the gray or brown-colored window trims with white paint, as long as you are ready to use plenty of primer and paint (at least 2-3 coats) to cover the darker color.  
Also, make sure you choose the right primer and paint for the job so that it adheres well to the surface without showing any marks or peeling off.
Related Questions
PVC vs. uPVC – Are They the Same?
PVC (polyvinyl chloride) and uPVC (unplasticized polyvinyl chloride) are two types of vinyl widely used in the U.S.
Although many companies refer to uPVC as simply PVC, they are different and not the same.
The key difference between uPVC and PVC lies in the rigidity of the materials.
While the uPVC is more rigid and is typically used for window frames and door construction, the latter is flexible and makes siding, fences, pipes, and cable insulation.
Besides its tough nature, a few other reasons why uPVC is considered more suitable for making windows and doors are:
Its durable, weather-resistant, and cost-effective
It can be manufactured in a variety of colors, even to look like metal or wood
It's usually more energy efficient than wooden or metal frames and can be recycled
What uPVC/PVC surfaces can you paint over?
Not only faded or aged window trims and front doors, but you can also recoat and recolor almost any uPVC or PVC surface in your home, provided you are well-equipped and prepared to go through all the hard work.
This simply means, with a range of interior and exterior uPVC paints now available in thousands of colors, you can paint your patio doors, French doors, conservatory, wicker furniture, plant pots in the garden, plastic fences/sheds, fascia/soffits, skirting boards, uPVC cladding, storage bins and even your children's playhouses, swings, and slides.
When painting these surfaces, remember that preparation is the key here to get success.
This involves cleaning, degreasing, and lightly abrading so that the paint does not flake and peel off soon.
Final Thoughts
UPVC is a tough-to-wear popular material that is also cost-effective.
In recent times, painting UPVC window frames has become quite a trend.
However, due to the benefits and simplicity it provides, I would not recommend you to do it unless it's warped and faded.
The most recommended option to paint UPVC windows is spraying, which is used by experts all over the world.
When spraying, make sure you follow the right steps and choose the best possible paint materials that can offer long-lasting results.
Share the post "Can You Paint UPVC Window Frames – If Yes How?"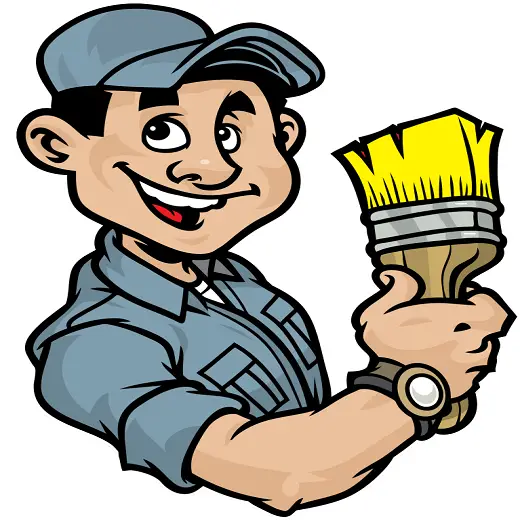 Douglas Becker (aka Painter Doug) has over twenty years of experience as a painter in Adkins, Texas. At present, he resides in Florida with his family.
From painting multi-storeyed houses, condos, and apartments to large commercial buildings and small offices, he had served various customers in areas not only in Adkins but also in Southwest Florida, Sarasota, Naples, and many more. To know more about him check here.