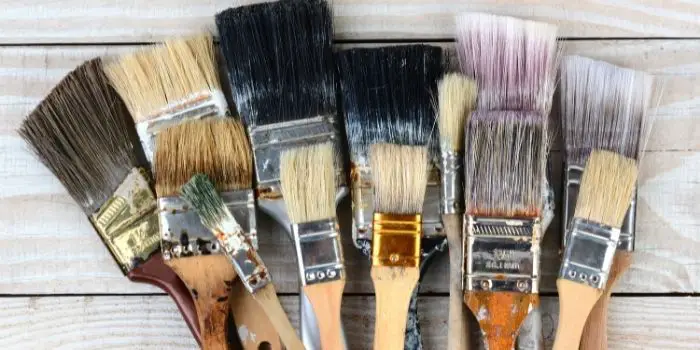 Chip brushes are constructed of natural China bristles that are resistant to solvents.
These brushes feature a soft wooden handle that is pleasant to grip for extended periods of painting. 
The term comes from the fact that chip brushes were originally meant to clean equipment and remove chips from them. 
The primary difference between a regular paintbrush and a chip brush is the size. 
Chip brushes are often smaller in size than ordinary paintbrushes to fit into tiny spaces and corners. 
Unlike regular synthetic brushes, natural bristles in chip brushes cannot be melted by solvents, while most paintbrushes with synthetic bristles do.
They are ideal for cleaning up spills or applying sticky chemicals without having to clean up afterward. 
They are also ideal for chalk drawing on flat surfaces since they do not leave streaks.
What is a Chip Brush Used For?
A chip brush may be used in a variety of ways. 
Some employees swear by one method of usage, while others argue that their method is the greatest. 
We'll examine both alleged applications and leave it up to you to decide.
1 – Applying harsher chemical solvents
The bristles may melt if you use a regular paintbrush to apply certain chemicals. 
Chip brushes, on the other hand, have harder bristles known as White China bristles that can withstand repeated immersion in paint removal, cleansers, oils, epoxy, glue, resin, and stain.
If you attempt to apply sticky epoxy with a regular paintbrush, you'll immediately notice that it's not going well. 
The bristles will most likely decay or fall out, leaving you with bristles trapped in the epoxy surface you're working on, which may be incredibly annoying. 
The added drag and strain on the paintbrush may cause the handle to slip off.
Chip brushes, on the other hand, are particularly built to withstand such circumstances. 
Their bristles are firmly held in place, so they do not fall out as you apply epoxy, stain, resin, or other chemicals. 
The handles are further reinforced to withstand the added force of applying particularly sticky, gooey material.
So, in essence, a chip brush is a sort of brush that is resistant to solvents and robustly constructed, allowing you to spend less time plucking brush hairs out of your coated surface. 
A chip brush is ideal for applying oil, glue, paint remover, stain, or other thicker, harsher substances.
2 – For cleaning dirt and removing chips
Some people argue that a chip brush is merely designed to remove chips 
Assume you're dealing with wood, maybe carving, drilling, milling, or otherwise modifying its shape to fit your goal. 
You will very certainly wind up with little chips and pieces of wood all over your workbench or worktable. 
Wood chips may also be found all over the equipment you are operating, such as saws and other machines.
What if you attempted to sweep away those shards of wood with your own hands? 
If you're not cautious, you might wind up with a lot of splinters and possibly nick your fingers on the saw blades or other machines you're using. 
Furthermore, even if you wear gloves to brush away the chips, you will discover that the gloves are ineffective in removing dirt and ensuring a clean surface.
Here comes the chip brush! 
It looks like a paintbrush, but it works like a little broom, removing wood chips, wood dust, and splinters from your work area. 
Some users swear by it for metalworking as well, using its bristles to brush away remaining metal chips, dust, and debris from the milling process.
As seriously as some swear by this manner of usage for the chip brush, the official, intended purpose for chip brushes is to apply glue, resin, epoxy, and similar substances.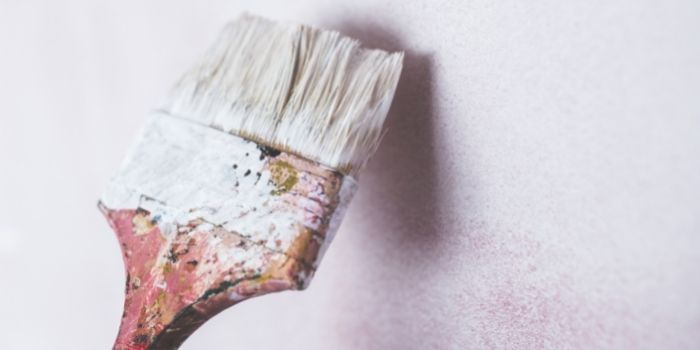 ---
Can You Paint Walls or Furniture with a Chip Brush?
You could, of course. But you most likely shouldn't. 
While a chip brush may transfer paint from a bucket or tray to a surface, it may not provide the smooth application you need.
It lacks the necessary bristles to generate the perfect uniform brushstrokes required when painting a wall, piece of furniture, or trim. 
It is designed to work with thicker, gooier material than conventional paint.
Chip brushes are often offered for a low price and are designed for one-time usage only. 
Because they'll be covered with goop, it's better to throw them away rather than attempt to clean and reuse them. 
Chip brushes come in various widths, with the most typical ranging from 1 inch to 4 inches broad.
Polyurethane is a popular and durable clear coating that is used to preserve wood from scratches and other harsh elements. 
Because a chip brush is constructed of natural bristles, it may also be used to apply oil-based polyurethane.
Can I apply chalk paint with a chip brush?
You certainly can. Choose a brush with natural and flexible bristles if you want a consistent and smooth finish from your chalk paint. 
You get a smooth surface when you apply chalk paint using a chip brush.
Whether you use your chip brush to apply sealer, glue, epoxy, or sweep wood chips off your workstation, you're likely to find a useful purpose for this handy tool.
Final Thoughts
Chip brushes paint tiny areas or corners where a paintbrush would not fit properly. 
Because they do not melt like ordinary paintbrushes, they may be used with most solvents. 
They are compatible with oils, cleansers, paint removal, epoxy, resin, and glue.
Also, a chip brush is cheap and may be discarded after one usage. So they are great for cleaning surfaces as well.
Share the post "What is a Chip Brush – What it is Used For?"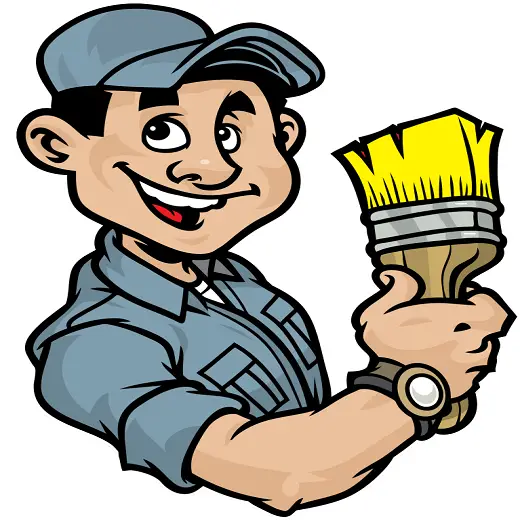 Douglas Becker (aka Painter Doug) has over twenty years of experience as a painter in Adkins, Texas. At present, he resides in Florida with his family.
From painting multi-storeyed houses, condos, and apartments to large commercial buildings and small offices, he had served various customers in areas not only in Adkins but also in Southwest Florida, Sarasota, Naples, and many more. To know more about him check here.