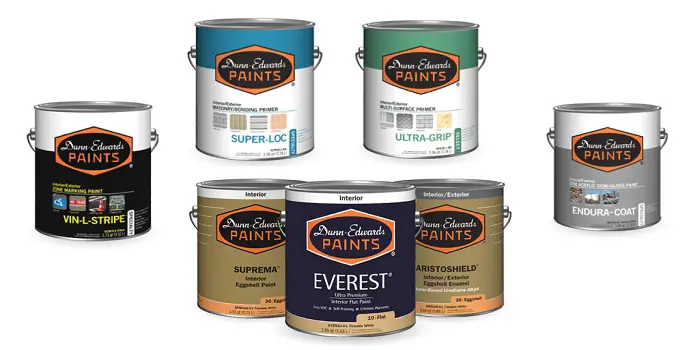 Dunn Edwards is a popular name in the paint industry for some time now.
And for the quality of paint products they produce, the brand has been gaining very positive traction in recent years.
Although not as renowned as Sherwin Williams and a few other most popular ones within the paint world, Dunn Edwards paints are worth trying out in my opinion.
Especially due to their lower costs and better overall value, you will not be disappointed by their good quality products.
For homeowners whose budget is on a bit lower side of the spectrum, paints manufactured by Sherwin Williams can get very expensive.
But with Dunn Edwards interior and exterior paints/primers, you can actually get the job done in as low as half the cost.
No matter, whether it's a simple and small revamping project (like painting your porch) or a bigger job (like getting your exterior walls and decks painted), Dunn Edwards products can be your solution.
Below is a range of Dunn Edwards paint products you can consider when buying.
Go through the list and pick the ones based on your specific project requirements.
Dunn Edwards Paints
Dunn Edwards manufactures paints both for interiors as well as exteriors.
Before you pick, keep in mind that you need not pick premium paints for interior walls.
As interior paints will not be exposed to weather elements there is not much wear and tear you need to worry about, once they are applied and cured.
Exterior paints on the other hand are prone to regular damages from sunlight, rainwater, and snow. And you will need to invest in a higher quality product to make them last longer.
With that said, if you need to achieve premium finishes on your interior walls you will need to buy premium products rather than less expensive ones.
Interior Paints
1- Versaflat
Versaflat is a paint from Dunn Edwards that can be used for interiors as well as for exterior projects.
The paint is affordable but it's not washable. Once applied, you will need to do regular touch-ups if it gets dirty.
2- Versasatin
If you want washable paints, you should pick a Versasatin satin finish. It's inexpensive and is a good choice for your home interiors.
3- Suprema Flat
It's another good choice for flat washable paint if you want to paint interior walls.  
Unlike their Ultra Scrub version (another flat washable paint) Suprema is easy to clean and is of much better quality.
4- Versaglo
Versaglo is a semi-gloss paint by Dunn Edwards that's designed for high traffic areas and walls that are prone to getting lots of moisture (like your kitchen, bathroom, laundry room).
5- Spartaglo
Spartaglo is also a high-quality semi-gloss paint that's designed specifically for painting doors, baseboards, and trims.
This paint variety cost more than the Versaglo, but the coverage you get will be better which means you will need fewer coats to get the same finish and quality.
---
Exterior Paints
1- Acri-hues
Acri-hues and Acri-flat are good acrylic paints for exterior house painting.
With some care and maintenance, you can expect them to last for up to a decade.
2- Enduracoat
It's a medium-priced thick quality exterior paint that is just a step below, from paints that are 100% acrylic.
Based on your specific requirements and the finish you desire to achieve you can use this paint in its full strength or by watering it down a bit.
The paint that is not watered down may work extremely well for some houses, but some contractors and homeowners recommend adding the water to lower the costs.
I recommend you to use them as it is unless it's essential.
3- Evershield
Evershield is an expensive top-of-the-line paint from Dunn Edwards that's specifically formulated for large luxury houses.
With proper care and maintenance, these paints can last for about fifteen years without showing signs of wear and tear.
The durability and long-lasting will however depend on the quality and skills or labor implemented while getting the job done.
4- Spartashield
Dunn Edwards Spartashield is a very high qual­ity, 100% acrylic latex paints that are known to deliv­er excep­tional hide, dura­bil­ity, and versatility.
The paint is ultra-low VOC/​very low odor and it pro­vides excel­lent efflo­res­cence resis­tance with very good color reten­tion.
The good thing about the paint is it's extremely easy to apply and it dries to a smooth, uni­form finish relatively faster.
Spartashield is available in Flat, Vel­vet, Eggshell, Low Sheen, Semi-Gloss and Gloss finish.
And it's good to use on a range of surfaces that includes masonry, con­crete, stucco, tilt-up, rough-sawn wood provided the surface is prop­erly pre­pared and primed.
---
Exterior Grade Primers
Using exterior primers as an undercoat is essential for achieving an even and smooth finish after the painting procedure.
They make the surface smooth and even out easily for offering a shiny long-lasting paint finish.
Some of the best Dunn Edwards primers that can be considered include:
Eff-stop – premium primer for unprimed masonry surfaces
EZ-Prime – premium wood primer that's good for unprimed timber
Ultra-grip – premium general-purpose primer for old metals, wood and masonry surfaces that are previously painted and have scarped
Final Thoughts
If you are still in doubt whether Dunn Edwards paints are worth your investment, I should say yes they are.
There are a variety of different Dunn Edwards paint products available on the market.
All of them are of premium quality and can be bought at a much lower cost than their competitors.
If you are like me, who is not obsessed with throwing cash only on premium brands, you can definitely try them out for a smaller project before buying in bulk.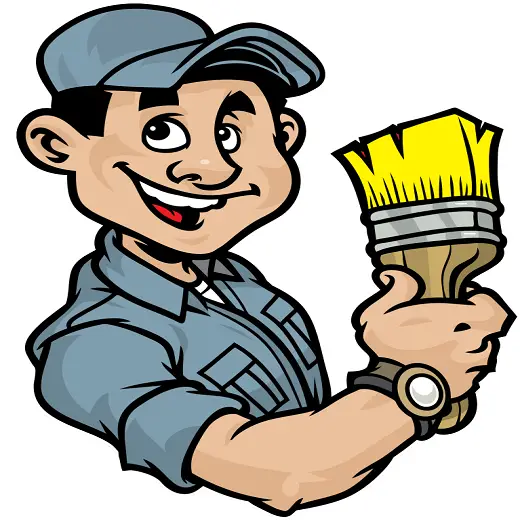 Douglas Becker (aka Painter Doug) has over twenty years of experience as a painter in Adkins, Texas. At present, he resides in Florida with his family.
From painting multi-storeyed houses, condos, and apartments to large commercial buildings and small offices, he had served various customers in areas not only in Adkins but also in Southwest Florida, Sarasota, Naples, and many more. To know more about him check here.