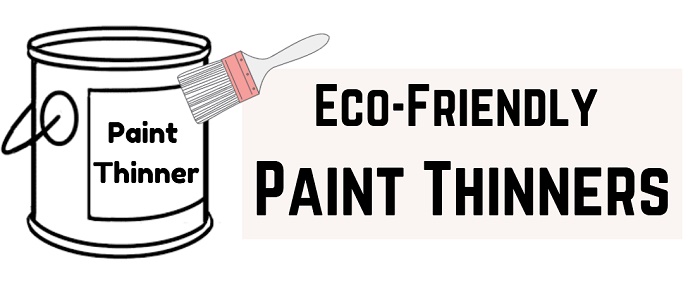 People use paint thinners for different purposes.
Usually, these solvents help in reducing the viscosity of thick oil-based paints.
But these solvents can also be used to clean paint from your brushes and other materials.
If accidentally inhaled, these can be extremely hazardous because it's crafted from toxic chemicals.
This is where Eco-friendly solutions enter.
Because increased exposure to chemicals present in paint thinners can be hazardous and lead to several negative health issues, companies have come up with fewer chemical-based natural options that can eradicate emissions risk from it.
Below I will discuss some of the most recommended eco-friendly paint thinners alternatives that prove to be a perfect option to clean brushes and thin paints if needed.
So, without any delay, let's check them out…
The 7 Best Eco-Friendly Paint Thinners
Because the common paint thinner has hazardous chemicals included, I have brought you a list of the best eco-friendly solvents made from natural oils and mildly contain any chemical content.
They are crafted to yield similar results as conventional paint thinner.
They aren't just good for our environment but are also safe when it comes to human exposure.
1- Bioshield Citrus Thinner
Thinners with citrus are great for thinning as well as the removal of paint from any material.
Bioshield paint thinner offers both environmental protection and easy paint removal.
It also performs several other roles like removing oils, wax, tar, resin, and grease and hence proves to be a great investment.
The solution offers similar functionality as turpentine, a liquid used to clean equipment.
It is used to clean several types of surfaces.
Along with providing you with the cleaning benefits, it has oil from the peels of citrus that is gentle on your skin.
Hence, it is a great alternative to harmful chemical-based paint thinners.
Pros
It is pH neutral and works mildly on all surfaces
It doesn't have any harmful chemicals like traditional paint thinners
It can work on varied types of surfaces to clean all types of dirt and build-up
Because it comes with very low volatile organic compounds, no toxins enter the atmosphere as in the case of paint thinners
Cons
Paint thinners made from citrus are comparatively costlier than chemical-based thinners
2- Eco-House Extra Mild Citrus Thinner
Eco-House Thinner is also made with citrus ingredients, and it serves all purposes that include removing varnishes, tars, gums, resins, and waxes.
It's a mild liquid with mid-level strength thereby proving to be gentler than chemical paint thinners.
The product is recommended for those who want to remove any of the above-mentioned substances with no chemical harshness.
As it dries slower than traditional solvents, it's great to use when you want to work for a longer duration while applying paint.
Pros
It is suggested for those suffering from skin allergies
Extremely mild solvent for those who need an all-purpose thinning agent which isn't harsh on the skin or substance being used on
An environmentally safe solvent to deal with all your paint thinning necessities, especially when you want to manipulate paint for longer hours
Cons
3- Citrus Solvent by The Real Milk Paint Company
It is a great organic replacement to paint thinner as it delivers similar results to mineral spirits when used for thinning paints and clean brushes.
It is manufactured with a citrus solvent that is citrus oil made from orange peels.
It comprises 98% solvent while the rest 2% is water.
In comparison to paint thinners, this product evaporates a bit slower, and the exposure to fumes is safer compared to chemically crafted paint thinners.
It is transparent in color and hence eradicates the chance of staining surfaces like thinners.
Pros
It's safe in comparison to most chemical solvents used
You can throw it anywhere without causing any harm to the environment
Comes with several uses other than playing the role of paint thinner, like de-greasing, de-waxing, and thinning tung oil
Cons
It dries slower in comparison to the chemical options.
4- Chelsea Classical Studio Lavender Spike Oil Essence
All the above organic paint thinners use citrus oil, while this one uses lavender oils.
All-natural Spike Lavender in the Lavender group has thinning specs just like turpentine that can be efficiently used to thin oil paints along with resins and varnishes.
Pros
The product is recommended for different painting techniques
It can also be used in aromatherapy candles because of its appealing smell
Spike Lavender is safer than turpentine as it doesn't have any hazardous chemicals which can harm you when inhaled
Cons
It is a little costlier, so it can only be used to thin paints rather than be used as a cleaner solvent
The bottle design may lead to wastage of oil during pouring, so better to use a dropper
5- Klean Strip Green Paint Thinner
Klean Strip Green Paint Thinner is the right option for you if you are in need of a sturdy paint thinner without any dangerous and toxic chemicals involved in harming the environment.
It is great to clean as well as to prepare the paint.
You can also use it for removing dirt from all types of surfaces, right from metal, wood, and plastic.
Pros
The product can be used to thin oil paints without affecting the dried paints.
You can use it safely inside the house because of its limited fragrance
It is non-flammable; however, it still should not be kept under direct sunlight
The solvent doesn't have too much VOC content as it's manufactured with 65% renewable resources
Cons
It is not completely made from natural compounds in comparison to the other eco-friendly products
6- Green Envy Paint Thinner
Green Envy Paint Thinner is one of the best options for you if you need an efficient paint thinner that is great for your health and the environment.
It is different from chemical thinners because it is water-based.
This also means they help thin latex and oil paints.
They are also used to clean brushes, paint surfaces and materials, and work as a perfect de-greaser.
Pros
It has low VOC, which means lesser harm to the ozone
Low odor and toxins make it safe to use. It doesn't have too much impact on your health and environment
The solvent is less inflammable in comparison to chemical paint thinner, but you should still keep them away from direct sunlight and heat
Cons
Not a completely natural product, so chemical can be harmful
7- Eco Solve
Eco Solve is a natural paint thinner alternative made by Natural Earth.
It is made from natural oils and is not toxic at all.
The products used to make it are soy-based and vegan. Hence no harm is done to the animals during the manufacturing of this product.
The paint is made especially for artists to be used professionally for their paint materials.
You can use the product majorly to thin oil paint and remove them from brushes, containers, surfaces, and palettes.
It is a top-quality product that allows you to clean and adopt new paint techniques without the involvement of harmful chemical paint thinners.
Pros
Environmentally friendly and skin-friendly
Doesn't pollute the environment when disposed
You can use it to make amazing effects such as under-painting, dripping, and glazing.
Cons
It can be used for specific purposes by specific artists rather than for residential or commercial projects.
Though non-toxic, its fume can give people headaches when inhaled
 Dries comparatively slower than chemical paint thinners
---
Benefits of Eco-Friendly Paint Thinners and Solvents
While shortlisting the best eco-friendly paint thinners from the list above, you may be thinking if it is really that important to use them.
Well, eco-friendly thinners aren't just a marketing gimmick for companies to show that people are opting for a better solution.
They are indeed safer for humans and the planet.
Here are some benefits of using eco-friendly paint thinners:
1- They are extremely safe
While using toxic paint thinners, humans get exposed to a lot of chemicals that can damage their internal organs and cause skin allergies.
Eco-friendly paint thinners use organic and natural compounds to yield similar results.
2- They lower pollution emission
The major reason to go for eco-friendly paint thinners is the safety of the environment.
Since they do not use or emit any dangerous chemicals, you can avoid harming the planet and ozone deterioration.
3- They are all-purpose and can be used for various tasks
Usually, the organic non-toxic paint thinners are made with citrus oils that can be used for various different purposes.
It doesn't just thin paint but also cleans the paint off brushes, de-waxes, and removes epoxy resins, gums, and tars.
Even if you don't plan to use the paint thinner for painting purposes too frequently, keeping them in your basement can be useful in many other areas.
By using eco-friendly paint thinners, you not only just do a favor to your environment but also prioritize your health and safety.
These reasons should be sufficient to convince you about using eco-friendly paint thinner.
Are there any disadvantages?
The only drawback of using these household paint thinner substitutes is they can extend the drying time of the paints.
So, if you plan to work on a piece of furniture you want to use in a week or so, it's not very good to use these options.
It's therefore good to use other products like turps, turpentine, naphtha, acetone, and mineral spirits.
If you want, you can also try oils like sunflower oil, refined walnut oil, and linseed oil that can work.
---
Can You Simply Use Water or Make a Homemade Paint Thinner?
Water is one of the best natural ways to thin water-based latex paints or clean paintbrushes.
You can use it safely when you do not want to use paint thinners.
You just need to take the latex paint in a bucket and add water (or isopropyl alcohol).
Add 200ml of water to every 4L of paint to achieve the best results.
Stir it thoroughly with a paint stirrer or a wooden stick. Slowly add more water if needed to get the right consistency.
The only problem with adding water to paint is you can use it only when you are working with water-based paints like latex or acrylic paints.
You cannot use it for thinning (or washing) oil-based paints.
This is where natural homemade paint thinners can be used.
Preparing homemade paint thinner is straightforward as you can simply mix lemon oil and linseed oil in a ratio of 1:6.
Stir the mixture thoroughly and use it as a substitute to paint thinners when you are working with oil-based paints.
Vinegar, baby oil, sunflower, or vegetable oil can also be used for thinning oil-based paints if you don't have lemon oil and linseed oil.
Few Precautionary Tips to Keep In Mind
While eco-friendly paint thinner alternatives work very well, these may be hard to clean tough paints after they are dried on the surface.
So, if you need to deal with dried paints, it's good to use commercial paint solvents that are chemical-based.
A few other things you may need to keep in mind when working with paint thinners include:
If working with lacquer-based paints, it's better to use lacquer thinner
Never put dried paint and/or thinner into a microwave oven to thin it
Do not try to thin oil paint with gasoline indoors; it can be really hazardous
When working with chemicals, always use a proper respirator rated for organic vapors
Never pour the paint solvents down the sink drain or into a nearby street gutter
Always use proper measuring cups or 1/2 gallon-gallon container made of appropriate materials for measuring
Chemical-based paint thinners and solvents can be highly flammable; never use them near flames or high heat
Final Thoughts
Working with chemical-based paint thinners, solvents, and fumes can be very hazardous to your health.
It can even pollute our environment to a great extent upon disposal.
The universal benefits of Eco-friendly paint thinners make them a worthy investment for a lot of projects that may include removing grease, waxes, resins, tar, or thinning paints.
Though you will have to pay a little more for eco-friendly products, the advantages outweigh the price.
You can use paint thinners for several purposes, so you don't have to purchase them for one thing and never bring them to use again.
My favorite least-toxic paint thinners from the above list include Bioshield Citrus Thinner.
Since the product is manufactured from Citrus oil, it's completely natural. Also, it fulfills all your paint thinning needs.
The good thing is you don't have to wear your protective gear while using these solvents.
IMO, you should not use any chemical-based paint thinners, especially if you paint more often.
Going for an all-natural alternative will help you in accomplishing the projects without any health risks involved.
Share the post "The 7 Best Eco-Friendly Alternatives to Paint Thinner"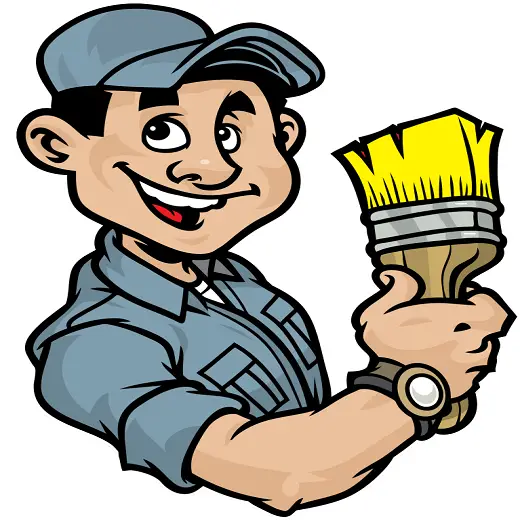 Douglas Becker (aka Painter Doug) has over twenty years of experience as a painter in Adkins, Texas. At present, he resides in Florida with his family.
From painting multi-storeyed houses, condos, and apartments to large commercial buildings and small offices, he had served various customers in areas not only in Adkins but also in Southwest Florida, Sarasota, Naples, and many more. To know more about him check here.