Chalk paint is a popular tool in home interior design lately.
Before spraying this type of paint, it is important to know that it is usually too thick to spray properly.
Thinning chalk paint is almost always a requirement before spraying it.
The reason why chalk paint must be thinned is that it is thick enough that it can't get through the small nozzle head on the sprayer.
The nozzle is designed to add air to the paint to spray it out in a fan, but the paint has to be thin enough for this to be accomplished.
Otherwise, the paint will come out in clumps, which not only looks bad but also runs the risk of ruining the sprayer.
The Process of Thinning Chalk Paint with Water
Thinning chalk paint is the same idea as thinning other kinds of latex paint.
The first thing you need to do is read the manufacturer's directions on the label of the paint can.
It may tell you how much water to use to thin it out.
If you can't find any instructions on the can, you can follow some basic, universal guidelines for thinning paint until you achieve the best consistency.
Note: Be careful not to over-thin the paint during this process.
If you make it too thin, you will have to add more of the undiluted paint to make it thick again.
This means make sure you DO NOT thin all of the paint at the beginning. Save some in case this happens.
Dump some paint into a bucket you're using for the project.
Add (4 ounces or 118 ml) of water to the paint for each gallon of paint.
Mix the water and paint thoroughly using a clean stirring stick.
Look at the consistency of the paint by putting it through a funnel. If the paint can freely flow through the funnel, you've achieved the perfect consistency for using the chalk paint in a sprayer.
Sometimes, you may have to add a little more water to get the best effect.
When doing so, it's best to add a little at a time; you can always put more water in, but once it's in, you can't take it back out.
Add only 1 ounce or 39 ml at a time and mix it in well until you get the best consistency.
After you add water to the paint, you may notice a slight color change.
Also, keep in mind that you'll need more coats to achieve the same level of coverage than you would need to if you used a roller or a brush.
What if the Chalk Paint Becomes Too Thin and Watery?
If you went a little overboard and thinned the chalk paint too much, you can go ahead and add 4 ounces or 118 ml of more of the original undiluted paint at a time and mix well until you get it just thick enough.
Reminder:
If the chalk paint is too thick, it will not smoothly pass through a sprayer and may also damage the sprayer.
You can thin the paint by adding 4 ounces or 118 ml of water to every gallon of paint you plan to use until you get it to the right consistency.
If you overshoot it, just add a little more paint to get it to the right consistency again.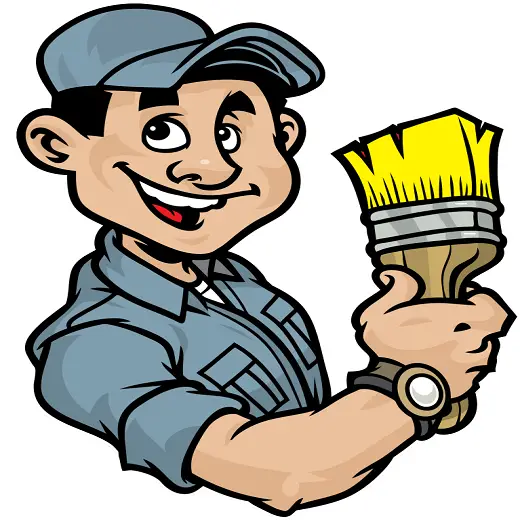 Douglas Becker (aka Painter Doug) has over twenty years of experience as a painter in Adkins, Texas. At present, he resides in Florida with his family.
From painting multi-storeyed houses, condos, and apartments to large commercial buildings and small offices, he had served various customers in areas not only in Adkins but also in Southwest Florida, Sarasota, Naples, and many more. To know more about him check here.