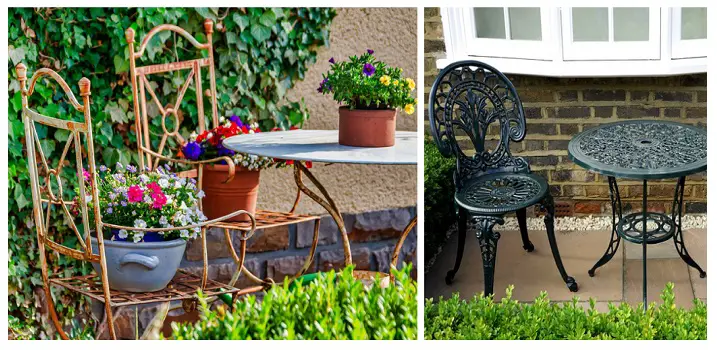 For those who want greater protection for patio furniture made from iron or steel, powder coating should be considered for the protection they bring.
Based on your usage and the finishing you desire to have, you should also get your powder-coated furniture repainted from time to time.
In this article, I will be discussing the exact steps for refinishing your old patio furniture.
Hopefully, it will help you to easily protect the metals like iron and steel from external elements and harsh weather conditions.
But before we proceed further, let's take a look at what is powder coating, why it's popular, along with its advantages and disadvantages…
What is Powder Coating?
Powder coating is the application of dry powder to metal surfaces by way of electrostatic methods.
The coating (with a smooth flat finish) is usually applied using a low-velocity, air-powered spray gun.
Once the powder is applied, it is cured to create a layer of protection over the metal to resist oxidation. 
This form of light coating is a great alternative to liquid paint, which offers advantages over traditional metal paint by creating a thicker layer to protect the metal surface.
Because the powder is dry, there are no drips or runs as might occur with paint.
And also – because no solvents are used, which means no Volatile Organic Compounds (VOCs) are present, powder coating is safe for the environment.
This means that even if the powder is applied indoors, there are no toxic chemicals released during the process.
And hence it's safe for your family.
PROS:
Durable
Cost-effective
Less environmental impact
Greater material utilization
Efficient curing and drying processes
It can be done at home with a bit of training and practice
CONS:
Start-up costs can be higher
Color matching can be challenging
Difficult to produce even thin coatings
The drying and curing process can be longer for large parts
---
How to Paint Powder Coated Patio Furniture?
Although powder coating lasts far longer than typical paint, it will need to be refinished at some point.
But painting over the powder coat is not a simple process.
You may need to struggle hard before the fresh paint can stick to the surface properly.
So, if your powder-coated patio furniture needs sprucing up, you have two choices.
Either try to strip the old powder coating away or apply a new coat over the existing layer.
Step 1- Inspect
The first step is to determine whether the old powder coating is still strong enough to act as a base layer for a new coat.
If you see spots peeling away, chipped, or deeply scratched, you probably will have to remove the old powder coating.
However, if the old powder coating is mere faded and still intact, then you can probably paint or apply a new layer of powder coating over it.
Step 2- Prep
If you do not see any rust spots and the finish itself is still intact, then you can sand the surface to remove the dirt and debris.
If the finish is damaged, you will need to strip away the old powder coating.
But you will need to start by using a power washer to remove all the dirt and debris along with the loose powder.
Step 3- Clean
After you have removed the deposited dust, follow these steps for cleaning the deposited grime over your powder-coated furniture…
In a bucket, add warm water and a few drops of mild liquid detergent
Don't add any harsh chemicals to soapy water as it can damage the powder coating
Using lint-free rags or a soft sponge, wipe the furniture surfaces gently, including all the groves and underneath furnishing
Finally, rinse the metal furniture with cold water and allow it to dry naturally
If you have a glass top on your powder-coated outdoor metal table, clean it with a household glass cleaner.
Do not spray this glass cleaner on powder coating.  
Step 4- Strip & Sandblast
Using a chemical stripper is a lot faster than stripping away the old layers by hand in some cases.
The best strippers are commercial versions that will remove up to nine coats.
Scrape away any residue remaining and repeat if there are still layers present.
Once the stripper has done its work, you can now sandblast to remove any rust or residue.
However, keep in mind that the heat generated by the sandblasting will cause any remaining powder coating to heat up and become more difficult to remove.
Step 5- Sand & Apply Primer
You'll want to sand the surface down to its bare metal.
Once completed, you can now apply a self-etching primer to the surface.
The primer will allow the paint to stick better, so the final results will last considerably longer than if you just applied paint.
You can use a brush, sprayer, or roller.
A sprayer takes less time, but a brush may work just as well.  
Apply the primer smoothly over the surface so there is no buildup or runs that might otherwise ruin the paint job.
If you are spraying on the primer, keep it moving in smooth motions to avoid any buildup.
Two or three passes over the area should be enough.
Let the primer fully dry, and now you are ready for the next step.
Step 6- Sand & Apply the Paint
Any runs or buildup in the primer can be sanded away.
The goal is to create a proper finish so the paint can be applied smoothly to the surface.
Now, you are ready to apply the paint.
You can use a brush or roller, but sprayer paint like Rustoleum is generally faster and covers the surface evenly.
You apply the same technique for the paint as you did the primer.
The goal is to apply two to three coats of paint by spraying over the surface evenly and in smooth strokes.
After applying the first coat, let it dry and lightly sand so you can apply a second coat.
Step 7- Apply Second Coat and Finish with Polish
After you have applied the second coat, let the second coat dry.
This should be more than enough paint to properly cover the patio furniture.
If you prefer to have a shiny finish rather than a more rustic look, you can apply polish to your powder coat patio furniture.
Make sure you apply the polish once the paint is completely dry.
Use a clean, soft cloth for polishing and use the blend that is specifically designed for powder-coated surfaces.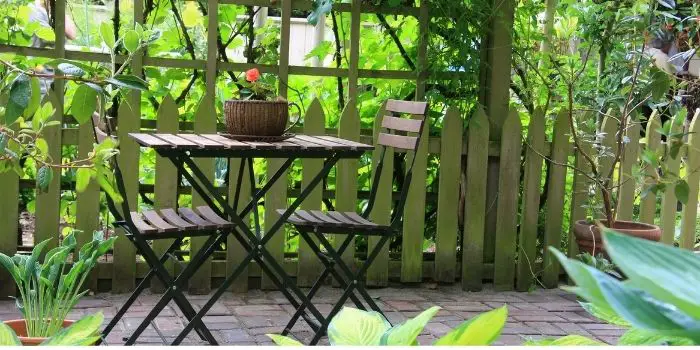 ---
How to Maintain Freshly Painted Powder Coated Surfaces?
Although powder coat is tough and scratch-resistant, maintaining the surface well is recommended to keep the shine and beauty of the paint.
Few tips you can follow include:
a) Inspect often:
To maintain your powder-coated surfaces, regularly inspect the surfaces for any scratches, chipping, or rusting.
Before they get worse, always try to repair them ahead of time which will avoid the larger issues.
b) Clean with mild soap and water:
Avoid harsh solvents; only use distilled or filtered water to make a soap solution.
Filtered water has a low amount of chlorine, iron, sulfur, or fluoride and will prevent the staining and weakening of the coating due to the chemical reaction between these substances.
c) Protect with top layer:
After you have finished with the powder coat application or regular cleaning, it's good to use a wax or ceramic layer to add further protection.
These will help the coat protect against harsh elements such as humidity and extreme temperatures.
Related Questions
Does powder coating chip?
Powder coating is a highly durable, environmentally friendly alternative to liquid paints.
Unlike wet paints, powder coating also provides superior color retention along with physical toughness.
Especially for finishing metals, it's considered harder and stronger than oil-based enamel paint coats.
The powder coat can withstand numerous conditions and can last for very long without chipping & scratching if applied correctly – thanks to the thermal bonding it undergoes during the curing process.
How do you fix or touch up powder-coated paint?
Powder coating along with paint can flake off if the surface is not treated or prepared well before the application.
Small imperfections can, however, be repaired and fixed by mixing a small amount of powder in clear lacquer and then applying it carefully as a touch-up paint.
Alternatively, you can also use repair the powder coating and paint with aerosol spray paint that comes with a polyurethane component.
Final Thoughts
It might sound like a great idea when you experiment and try out new stuff with your outdoor metal patio furniture.
When refinishing old powder-coated patio furniture, it will take a bit of trial and error to make things work, but try to go with a finish that's not overly different from the previous one.
This will help make the process easier and more convenient, and you will find that it works very well to restore metals like aluminum, galvanized steel, and others.
In the end, it's just as helpful if you focus on taking your time and adapting stuff the way you expect.
Share the post "How to Clean and Repaint Powder-Coated Patio Furniture?"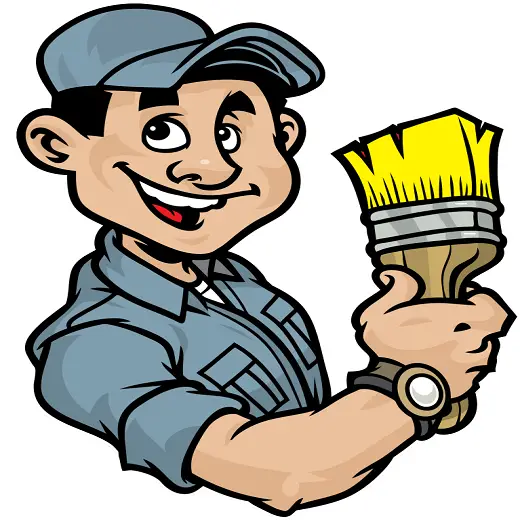 Douglas Becker (aka Painter Doug) has over twenty years of experience as a painter in Adkins, Texas. At present, he resides in Florida with his family.
From painting multi-storeyed houses, condos, and apartments to large commercial buildings and small offices, he had served various customers in areas not only in Adkins but also in Southwest Florida, Sarasota, Naples, and many more. To know more about him check here.