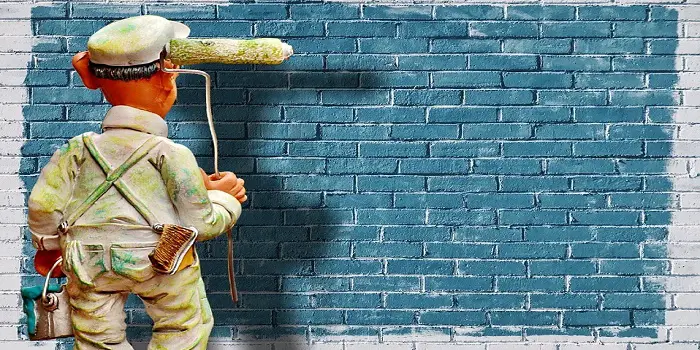 The need for an interior painter is common for most homeowners.
Almost everyone needs an interior painter for the interior painting of their homes, offices, or any other property.
However, choosing a good professional interior painter can be a challenging task.
I myself faced lots of trouble when I just started.
I can say it's really hard to find the work for a new painter as none will believe in what you say.
But after working for more than two decades as a painter, I can list down some of the most important points you will need to check in a painter when you hire one.
10 Easy Steps to Choosing a Good House Painter
If you are looking for an interior home painter, there are important things that you must put in mind if you are going to have any positive outcomes.
In fact, you need to consider a few important factors so you can get the best painting contractor for your home's interior.
1- Draft a plan
Ensure to pre-plan about what you need to get painted and which color. To manage your costs, you should get it right the first time.
When meeting with different painters, discuss the number of coats you want and the type of paint you wish to put.
Just like other materials, you have high-quality paints and low-quality paints that will not last long.
Lay stress on the need for the right preparation and make sure everything is pre-planned.
2- Check the lead paint
If you live in a fairly old house that was built before 1980, you need to hire a qualified lead expert to check your house out before any work begins.
There are older homes that still have some lead paint in their original layers.
And deal with them in a DIY way can be very dangerous.
So, this is an important step you should not ignore.
3- Preparation of paint
Painting preparation prepares the foundation for the entire house painting.
If this is done correctly, then everything else will go well and reach its fullest potential.
If you get a painter who does it in a hurry or incorrectly, even if you used the best paint, it will end up cracking, peeling, or cheeping easily as soon as it is dry.
Ensure that your potential interior painters are those who can do a thorough preparation job before they begin the actual painting exercise.
4- Public liability insurance
Unfortunately, even the best painters also may face slip up and though a lot of caution is taken, unintentional mistakes can cause property damage.
Be it a small breakage of your family heirloom or a hefty structural wreck, it is essential to know that your house and content insurance will not cover the damage done by a painter.
Public Liability Insurance is a kind of insurance that a painter does need in most cases.
This offers a safe base for clients to bear the expenses of all damages done to the property in case an incident happens during the task.
Make sure you check the current Public Liability Insurance certificate to know that you are fully covered in case of an accident.
Though painting isn't as risky as other trades, even a painter faces several dangers in their daily work.
Irrespective of how cautious you are, no matter what preventive measures you take, buildings may be compared to a minefield when it comes to accidents and damages.
5- Sign a contract
Ensure that when you hire professional painters, you will sign a written contract that has all the details regarding the entire scope of the project.
The working of the contract should be clear and include the most minor details so as to avoid any misunderstanding later.
The details of the contract must include, among other things, what will be done, the amount of surface preparation, the type of priming and primer to be used as well as the brand of paint.
You must also ensure that the contract indicates the number of coats of paint that will be applied.
6- Ask for estimates
Get a written price quote from each paint contractor you have spoken to.
The estimate will comprise the material and labor cost, the number of paint and primer coats, the paint brand, and the details of the job of the painter.
Ensure not to give more than 10 to 20% payment upfront.
You don't want him to use your money to pay bills or clear payment of his painters from the last task rather than getting material for you.
Also, do not clear the last 20% till the project is done as per your preference.
7- Ask about extra costs
Some things, such as removing heavy furniture, may not be included in the painter's estimate.
If you are not able to move it yourself, don't take it for granted that they will; ask if there will be an extra charge for that.
There are also other smaller things, such as painting the crown molding, the baseboards, walls, and ceilings that are taller than the average 8 feet.
These can easily add up to become extra costs; you must be clear about what constitutes extra charges and agree to the same.
8- Verify the past work
Ask for their past clients and call them to know about their experience with the paint company, the time they took to complete the task, and more.
Find out if they have faced any problems with the painter.
You may also ask for references for a few jobs they have done in the past five years to know how they are holding up.
Before you finalize a painter, look out for their rating online.
All you need to do is enter the company's name along with words like 'scam' or 'rip off and get the right results.
You can also gather some information about them at the Contractor License Reference Site of your state.
9- Decide paint colors and procedure
Ensure that you and your potential interior home painters agree clearly on the paint color to be used for your project.
It is important to test drive any chosen color in a small space so you can be sure that the final outcome is what you perceived from the beginning.
After you have decided on the colors, it's important to enquire about the systematic procedure which your painter follows.
Usually, reputed house painting agencies prefer a step-by-step procedure for their task.
The procedure may comprise these steps:
The basic conversation
Property inspection
The estimated value of the project
Consent and advance deposit
Introduction of the painter and choice of colors
Full prep- right from house washing, plaster, priming, and masking
Scheduling other professionals who may be needed
Finally, painting
10- Request for a guarantee of their work
Not all paint companies offer warranties and guarantees.
However, enquiring about what type, in case anyone's offering, will give you good peace of mind.
An experienced painter will be confident about his work and will happily provide you with a guarantee against flaking, chipping, fading, etc., which may occur after a few years of painting.
Do not agree with your painter if he says that the paint has a warranty because it doesn't cover his labor.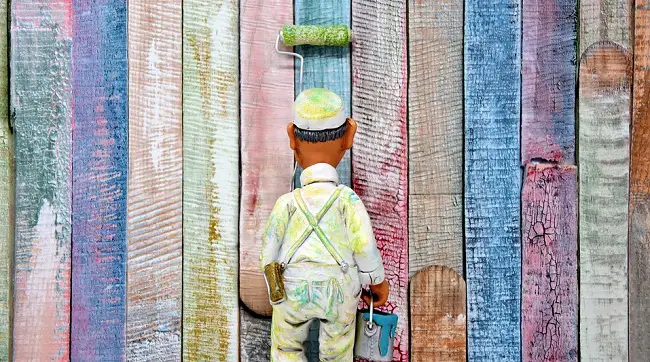 ---
Questions You Should Ask When Hiring a Painter for Your Property
It is important for the painter to effectively prepare the walls before applying paint or issues that may arise in the future.
Pre-preparation helps prevent bubbling, blistering, fading, and chipping.
So, it is suggested to discuss with your painter, if any pre-prep is needed and how they wish to deal with the issues, if any.
A few other follow-up questions you may ask your painter are:
Do you have a license and insurance?
Well, painters may be a little dicey in this regard.
Though some good trade companies offer several tradies, it's hard to differentiate between a legit and a dodgy one.
Do not undergo the risk of hiring an uninsured and unlicensed painter, even if it is a random task below the amount of a few hundred bucks.
Painters with Public Liability Insurance and Work Cover offer protection to your property, clients, employees, and themselves.
What paint brand do you recommend?
Remember, when you talk about paint, you only get what you pay for.
If a painter wants to use another brand that is decided by you, you can always question it.
It is normal to have a strong belief in a paint brand because of experience, but if any financial incentive is involved, then the advice may not be entirely in your best interest.
If you are being dragged to a low-cost product, look for another painter.
A lot of painters don't pick paints from "Big Box" chain stores because of limited options, bad service, poor color matching, same product quality, and lack of availability.
How many coats will you apply?
What is the number of coats you will apply?
And how much thickness will you apply the paint off?
These are important questions to ask as well.
Usually, the paint cans suggest two coats along with the thickness.
But, paint isn't applied at the right thickness as it may consume more time and paint.
So, it's important to discuss these issues well in advance.
Who will work with you?
What is the number of people needed to complete the job?
For how long have they been working for you? Are they verified?
Often painters take too many jobs at one time which may hamper the work progress.
They shuffle between the jobs causing over-extension. However, professional painters don't do this and focus on one job at a time.
A reliable company will visit you at the given time, work for the whole day, and then come back daily till the task is done.
A professional painter knows the time needed to complete a project along with the manpower required and mentions it during the price quote.
Do you need any advance payment?
If your painter isn't well-off, then he may ask for an up-front payment to clear his dues or would be in a hurry to do your task so that he can clear his worker's payments.
Well, you have lost half the battle here because of their hasty work, which sacrifices quality.
A large advance indicates an under-capitalized work.
However, if a 10 percent deposit of the estimate is asked to cover the cost of paint cans and other stuff, then it is reasonable.
What you can do is make another partial payment after a few days.
Both the painter and the homeowner should reach a level of satisfaction.
Does anything need to be done before your arrival?
It is important to ask this upfront whether anything needs to be done before the painters come in to paint.
Some paint companies don't need you to do anything, while others demand the removal of your furnishings and other prep work.
Though it may not be a decision-maker or breaker question, it is important to know about it so that you can prepare from before.
Will I be disturbed by loud music, foul language, or track cigarette butts on my property?
An expert group of painters will visit you at the given time, work for the whole day and come back again till the task is done without any disturbance.
They don't take longer than they should and disturb your life more than needed.
Hence you will never come across such unacceptable behavior from a painter if they are qualified and professional.
Where will the paint and other supplies be stored at the time of the project?
This is one question that doesn't strike the mind until the project starts.
It is essential to know because even if the task will take a few days, you cannot put your life on hold during this time.
Hence, you should make sure that your paint cans aren't cited in the hallways or driveways. It is a real stress reliever.
Who will be available to answer my phone calls in case I have any queries?
Well, every customer wants to get their queries answered as soon as possible before as well as after signing a contract.
It is often seen that once the advance payment is made, the paint company's representatives vanish.
The paint company should ensure that all the queries will be timely answered after the task has been assigned.
It is also essential to ask the referrals provided by the paint company about how good the communication skills of the paint company are once the task has been assigned.
Once the task is done, what all will be cleaned?
Though it may appear obvious to the house owner, it is better to get it in writing that once the task is done, the painters will remove empty buckets of paint, used clothes, old wood, etc.
Getting everything in writing with your painter gives you the assurance that even the minor details will be taken care of.
A reliable and good painting company will also cover everything, move your prized plants and make sure that your priced possession- your car is out of the spray zone.
Often painters overlook such conscientious preparation because it is tedious- they, on the other hand, warn their painters to be cautious with the plants.
However, it is the attention to detail at the beginning which saves the later issues.
What is the warranty time period you offer?
Usually, companies offer a warranty of 1 to 3 years. If there is bound to be an issue with your paintwork, it will emerge in the first year.
When discussing the warranty, make sure you find out what is covered and what is not.
Also, discuss if you as a homeowner will be liable to look for issues or if the company will inspect them.
The Bottom Line
Some painters consider your property as their work area and work accordingly.
However, you should be clear about your expectations right from the start and choose the painter/painting company that offers top-notch customer service and customer satisfaction processes.
Selecting the right painter can enhance your house painting and save some good bucks.
Picking one may appear simple, but it is essential to take the right steps so that you don't end up hiring a bad one.
Share the post "How to Choose a Good House Painter – 10 Tips & Questions to Ask"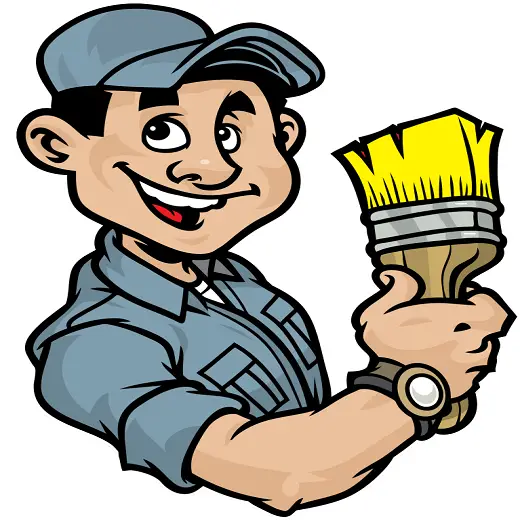 Douglas Becker (aka Painter Doug) has over twenty years of experience as a painter in Adkins, Texas. At present, he resides in Florida with his family.
From painting multi-storeyed houses, condos, and apartments to large commercial buildings and small offices, he had served various customers in areas not only in Adkins but also in Southwest Florida, Sarasota, Naples, and many more. To know more about him check here.