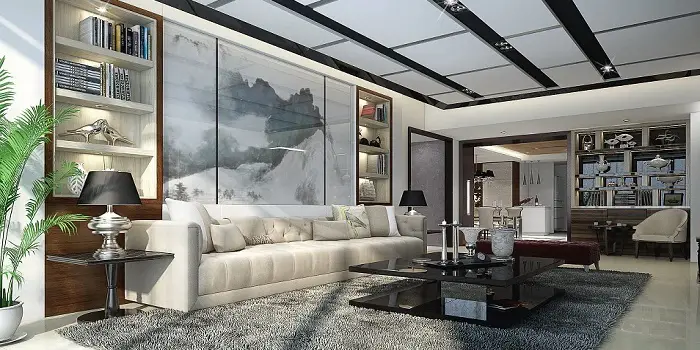 Interior decoration is a must for the lively and vibrant appearance of the home.
You can always be creative and express yourself with different home decorating ideas.
Maybe you want to craft jute hangings for the living room wall, or maybe you feel like placing colorful pots along the railing.
As far as you like them, they are no harm.
If you want more of them, here are the top ten ideas for face-lifting the interior of your home this festive season.
1. Paint the Interiors
Interior house painting is one of the few home improvement projects that can refresh the interior of your house quite fast and without burning up too much of your money.
So, the foremost step to home decoration is to paint it well.
As long as you have your own house, you can paint the place in your desirable shades.
For the majority of modern home designs, neutral colors are mostly used with bright, bold accents.
Don't make the blunder of using pastel colors for modern home decoration.
Repainting a piece of old furniture can also give it a new and updated look.
But make sure that the colors you pick are the ones you can stick to for a long time.
Be wary of choosing colors that might bore you quickly.
Also, don't forget to try samples before you finalize one shade.
2. Cover up the empty walls
Plain walls can be dull and depressive.
Try covering all the open wall spaces in your house with your favorite paintings or family photographs so as to generate a pleasing aura.
You can also try perky and mood-boosting posters and other similar hangings.
Remember, a budget-friendly way to redecorate your home involves changing the accessories rather than investing in new ones.
3. Do not fill up the house with furniture
Yes, it is not any good idea to cram your rooms or spaces in the house with a lot of furniture.
Modern furniture comes with a brushed metal finish that ultimately enhances the entire look of your room, even when placed in a small number.
Be smart and pick minimal yet beautiful and classy furniture pieces according to the room.
Remember, just as you, even your rooms need a breathing space.
4. Bright it Up!
Lighting is an important aspect of any space.
Bright up the gloomy and dark spaces of the house with bright, beautiful, and classy chandeliers or other lighting fixtures.
The better the lighting in a room, the more comfortable you feel in your house.
You can install dimmer switches, a chandelier, or a globe to your fan to have an attractive-looking room.
If your house has more than one hallway or passage, you can lighten up that too.
There are many fancy lightning fittings available to illuminate your space.
In addition to the interior lights, solar lights can be used to line a walkway, border a patio or illuminate your deck or balcony space.
5. Add accessories in your way
To impart a personal as well as a homely look to your place, add your favorite accessories and centerpieces to the different spaces in the house.
Wall art such as picture frames, clocks, mirrors, and numerous other decorative items is an affordable way to enliven a room.
You can also find an abundance of bamboo and teak products that can attractively be incorporated into a kitchen or bathroom redecorating project.
Feel free to choose anything that interests you, from vases to plant pots to other designer pieces.
This will also help in adding a character to space.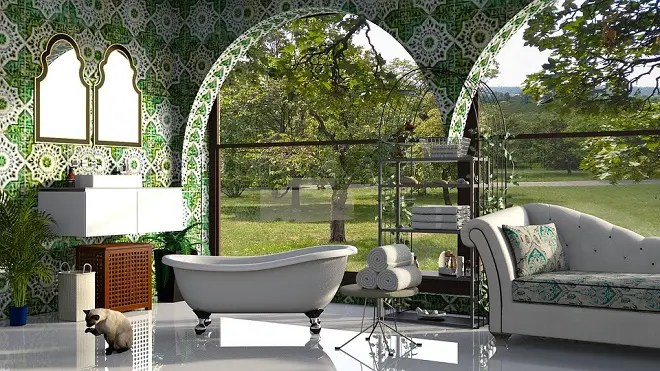 6. Go moderate on decoration
Homeowners in today's world prefer to choose modern designs that can make their homes look unique and exclusive compared to stereotypical properties.
However, anything that is in excess will always be unappreciated and bad.
The same goes with interior home decoration.
Do not add any excess accessories, decoration pieces, or furniture items into the room.
Remember, it is just a living room and not any storage area where you should stuff simply anything that interests you.
7. Relax with the cleaning
Well, a healthy and clean home is certainly a must, but you must try and avoid being excessively clean.
Do not panic as far as cleanliness is concerned.
It's okay if your home is a little messy. Don't be a watch guard who is always cleaning something or other all day long.
Relax; it's just your home and not a museum.
Sometimes if it is favorable for the pocket to bear a specific expense, then some money can be spent on hiring home cleaners as well, as they can help a lot.
8. Leave at least sufficient walking space
While organizing or adjusting the furniture and other items in your house, ensure you leave at least sufficient walking space, if not much.
However, leaving plenty of walking space throughout your house is always recommended.
If it seems too hard to get from one place in your house to another, get rid of the not-needed items.
9. Switch stainless steel items with colorful ones
While the stainless-steel equipment and utensils might come under customary traditions, today, their better counterpart exists.
You want to provide your kitchen and hence your home with a lively look. Therefore, try buying kitchen items with modern style and colors.
10. Be Creative with linens, bedding, and towels
Household linens such as sheets, bedding, and towels may not be at the top of your priority list when decorating to promote a green living lifestyle, but they are a relevant part of your home design.
As you toss out well-worn towels, replace them with towels made of natural material such as organic cotton.
Changing your bedding ensemble is an instantaneous way to change the appearance of your bedroom.
Purchasing comforters and sheets made with organic material are an attractive, healthy, and eco-friendly choice.
11- Update your kitchen
Most home-improvement gurus agree that an updated and modern kitchen is one of the strongest selling points in any home and will cause a substantial uptick in your property value.
Some of the Eco-friendly changes you can make in the kitchen include:
Replacing worn-out cabinets with cabinets made from sustainable materials
Installing low-flow faucets to cut back on water use
Switching out your old refrigerator, dishwasher, and stove with updated energy-efficient models
Installing sustainable, eco-friendly flooring like bamboo, which also makes for attractive cutting boards and backsplashes
Using natural lighting as much as possible and replacing old lighting fixtures with compact fluorescent
So, do you still think that getting modern designs for a new home is the world's toughest job?
With the above-mentioned suggestions, you will surely be able to do your home improvement project inexpensively, making your home more appealing than any other.
Share the post "How to Face-lift the Interior of Your Home – 11 Easy Tips"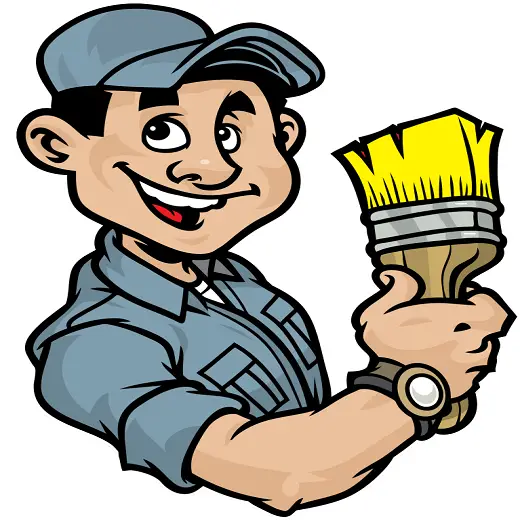 Douglas Becker (aka Painter Doug) has over twenty years of experience as a painter in Adkins, Texas. At present, he resides in Florida with his family.
From painting multi-storeyed houses, condos, and apartments to large commercial buildings and small offices, he had served various customers in areas not only in Adkins but also in Southwest Florida, Sarasota, Naples, and many more. To know more about him check here.