Do you need to make wood repairs before painting or screwing into old wooden objects?
If so, you must be careful when you have rotted, cracked, or stripped wood, especially when you need them to paint over.
There is no sense in forcing screws into the wood that has already been compromised because that could worsen its condition.
So, is there a filler you can screw into or can drill through? Can You screw it into epoxy filler?
Well, products like epoxy and wood epoxy fillers can work very well if you need to drill or screw into a repaired wood.
Once you fill the epoxy hole filler, let it dry, and then screw it into it, it will become even tougher than the wood itself. If required, you can even drill into it or paint it over.
That's the reason DIYers, as well as professionals, use it to repair doors, windowsills, stairs, furniture, and whatever other wooden objects need fixing.
Remember, some wood epoxy products are of better quality than others, but they all serve the same general purpose. 
You will, however, need to use the epoxy for your wood hole properly, or else the screw will not hold for long.
Before I get into more details on how to use epoxy filler for screwing into wood, let's discuss what exactly this compound is and what it is made of…
What is Wood Epoxy Filler?
Wood epoxy is not made of wood. Instead, it's an alternative material, such as resin or polymer, used to repair damaged areas in wood.
Simply put, the wood epoxy filler is a combination of plastic compounds used to create a durable and resilient polymer material.
It is formulated to be resistant to water and chemicals, so the wood can remain protected from environmental threats.
Plus, it also gives the wood more strength and longevity.
Before filling any lumbar with epoxy resin or an epoxy filler, you must ensure it is suitable for preserving the wood type.
More importantly, you must make sure you can screw, drill or nail into it without any problem.
---
Can Epoxy Hold the Screws?
The purpose of filling the epoxy is to replace part of the wood that has rotten or damaged. 
Sometimes you may want to create a new screw hole or just want to replace the screw hole with a new one when it loses a thread. 
When filling the damage for screwing into epoxy, you certainly want the screw to hold for long. 
So, the question that really matters while doing the job is – can you screw into epoxy, and how good is epoxy at holding those screws? 
Well, it will depend on factors like the type of screws you will be using for your job and the load you will be putting on. 
For example, if you plan to drill self-tapping screws into the epoxy resin, it's recommended to create a pilot hole first. 
But, if you plan to use self-drilling screws, they can be screwed into hard epoxy filler without a pilot hole.
The epoxy filler may also not hold the screws (and tend to crumble) if you use it for jobs like filling the screw holes of door hinges.
These filters will generally work well for smaller jobs or lighter loads.
---
How to Repair Old Screw Hole Using Epoxy?
Wood epoxy is classified as a "filler agent" – it's a filler you can screw into.
Anytime you need to replace damaged or rotted areas of your wood, you can fill in those gaps or holes with epoxy.
It is basically a replacement for the wood that got damaged so that you can screw it into it.
The thing you need to remember is not all wood epoxies are formulated for holding screws and nails.
Before you attempt to fill a wood hole with the best epoxy, make sure it is compatible with screws.
Also, watch the screw hole depth carefully. The existing screw hole must be deep enough to hold the screw completely.
If your existing screw hole has been stripped but is still deep enough for a screw, then you can take the following steps:
Step 1: Prepare
Start with preparing your surface, which means removing any loose paint, stain, or loose wood chunks around the area you are working. 
If required, sand the area lightly using fine sandpaper.
Step 2: Fill epoxy
Fill the entire wood hole with epoxy making sure there are no bubbles left behind.
Wait until the epoxy is completely hard and cured. It will usually take about 24 hours.
Step 3: Pilot hole
Before screwing, you will need to drill a pilot hole smaller than your screw.
The purpose of this smaller hole is to prevent the drill bit from skipping over the epoxy surface.
Step 4: Screw in
Now screw your screw into the hole tightly and enjoy the results!
Since wood epoxy does not rot like regular wood, you shouldn't have to worry about filling the same hole with epoxy ever again for drilling in a nail or screw.
Step 5: Primer and Paint Over
Once you have the screw in place, apply a bit of wood putty over the screw to level the surface.
Depending on your project, you can now apply your preferred primer and paint over it.
Tips for Finding the Right Epoxy Hole Filler
Finding a compatible wood epoxy should not be too challenging because most of them are formulated for screwing.
If you are unsure how to verify the compatibility, ask someone at your local hardware store for assistance.
They can help you choose the best wood epoxy for your needs. 
In general, you don't want the wood epoxy to harden too much because it could cause problems later on.
Keep in mind that some epoxies tend to crack or break if they harden too much but that doesn't mean the epoxy should be too elastic either.
An overly elastic epoxy will weaken the joints, so you don't want that.
If you can find a healthy balance between hardness and elasticity, then you'll have a fine wood epoxy at hand.
It will be an epoxy that does not crack over time and can hold the screw well in place for long.
Also, keep in mind that there are few wood fillers like Elmer's wood filler and Bondo that many woodworkers use for driving screws. 
While these may work great for smaller jobs, in my opinion, they are not as strong and tough as epoxy. 
So you should avoid using them for larger projects.
---
What Should You Do if Wood Epoxy Doesn't Work for Holes?
Wood epoxy is the best solution in most circumstances where you have cracked wood.
But if a previous screw has stripped out the threading in an existing screw hole and the hole is too small, you cannot fill the hole with enough epoxy to secure your screw.
You cannot re-screw the same hole that had its threading stripped out, either.
There are a few alternative solutions to this screwing problem.
They are as follows:
1) Larger Screw
If your current screw has been stripped out of a screw hole, you can replace it with a slightly bigger screw.
It can be a little bit longer and wider than the initial screw.
Make sure you use a new screw as the replacement.
That way, it will ensure the screw is stiffer and more likely to stay secured to the hole.
Another thing to watch for is the threads.
It is better if the new screw has fewer threads per inch than the original screw.
You'll see that when you try to screw it into the existing hole, it will be easier for the threads to cling to the wood in the stripped hole.
You don't want the screw to be too big, or else the wood will split.
We recommend you choose a replacement screw that is only a few gauge sizes higher.
Don't be too forceful with the screw if the hole is already damaged. It could cause the damage to get worse if you do that.
2) Use Toothpicks
When you need to screw into a piece of softwood, you should try using toothpicks to make it easier.
Place a few drops of liquid glue into the screw hole and add wooden toothpicks into it until the hole is filled.
Now snap off the toothpicks and sand over the surface to smooth it out.
With the toothpicks secured into the hole, you can screw the screw into them.
3) Hardwood Plug
Most hardware stores sell something called hardwood plugs.
They can conveniently be used to fill screw holes, so you can screw them into them.
For instance, purchase 1/2-inch hardwood plugs at your local hardware store.
Now drill 1/2-inch holes where needed. Fill the holes with plugs of equal size.
Use wood glue to secure the plugs in the holes.
Give the glue 24 hours to harden before drilling the screws into the plugs.
Screw Repair Kits May Work If All Fails
If all else fails, a screw repair kit may work if you have no craftsman skills.
Unfortunately, most of these kits contain a few plastic anchors and a little bit of glue.
You're supposed to glue in the anchors and insert the screws into them.
However, many users find the anchors to be weak and unsatisfactory.
On top of that, screw repair kits cost a lot of money to buy.
That is why they might not be the best solution for most people.
You should only try to use a screw repair kit if you're not a handy person at all.
Total newbies and non-DIYers will probably benefit the most from a screw repair kit.
Everyone else with basic DIY skills should be able to handle the other three methods mentioned on this list. 
Final Thoughts
There are many circumstances where you can drive screws into wood epoxy and it works pretty well.
When working, just make sure the depth of the hole matches the size of the screw.
That way, the screw can become engulfed in the epoxy completely.
Otherwise, use one of the four alternative methods I have discussed above.
Share the post "Can You Drill or Screw into Wood Epoxy?"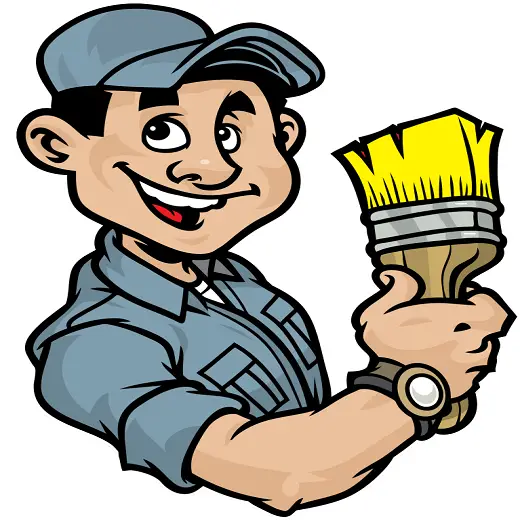 Douglas Becker (aka Painter Doug) has over twenty years of experience as a painter in Adkins, Texas. At present, he resides in Florida with his family.
From painting multi-storeyed houses, condos, and apartments to large commercial buildings and small offices, he had served various customers in areas not only in Adkins but also in Southwest Florida, Sarasota, Naples, and many more. To know more about him check here.