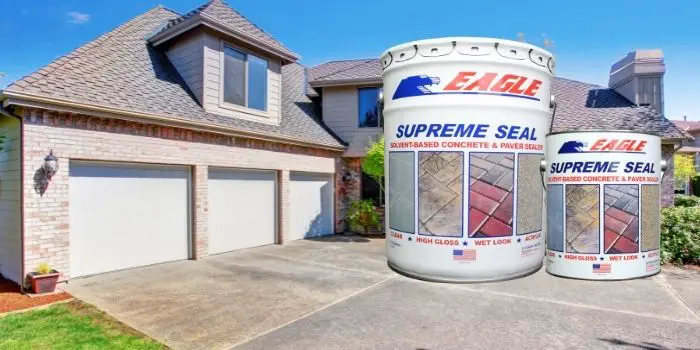 Concrete surfaces, if not sealed well, are always vulnerable to getting damaged, stained, and even corroded. 
Not only does sealing them with products like Eagle EM5 Clear Natural Seal well help in extending durability, but it also makes your concrete surface much easier to clean and maintain for a longer period of time.
Are you looking for more information about Eagle EM5 Clear Natural Seal?
Want the ultimate review of this product?
Congratulation, you're on the correct page on the internet, which is not beating around the bush and giving exact, to-the-point information about Eagle EM5 Clear Natural Seal.
So without wasting any more of your time, let's go straight to it and quench the thirst for information regarding this product.
About Eagle Clear Natural Seal 
Eagle Natural Seal is a water-based silicone water repellent comprised of a unique silane-siloxane combination. 
Its active components include a blend of particles of varying sizes—some larger, others smaller—to cover various spaces. 
This promotes adequate penetration into porous materials, resulting in excellent coverage and long-lasting water repellency.
Furthermore, its active components can chemically react with the substrate, assuring long-term function.
Advantages
Eagle Concrete Sealer is a basic, low-cost, and simple-to-apply solution.
It makes concrete protection simple, eliminating the need to outsource the labor.
Here are some more benefits of using this product:
It's affordable
Water-based – Simple to use and clean
Aids in the protection of concrete from salt, freeze, and water damage
Once the bleed water has been removed, it may be put on green concrete
Excellent water repellency and fast beading action
Non-SiH: Simple to store and handle; vented containers are not required.
Low VOC – Assists with regulatory compliance
Properties
Eagle Natural Seal repels water from porous building materials such as concrete, grout, mortar, blocks, masonry, stone, and bricks. 
Its superior water repellency and quick beading action are instantly noticeable. And this also means that water quickly beads up on this product-treated surface.
It's a non-SiH product, which simplifies shipping, storage, and handling. Even vented containers aren't necessary.
Furthermore, with a volatile organic content (VOC) of less than 100 g/L, EAGLE Natural Seal helps you comply with today's regulatory trend of reducing the use of volatile organic compounds.
Application
It can be used on both dry and moist concrete.
However, do note that it is not ideal for substrates with very low porosity, such as polished stone.
Protect any adjacent plants as well as any glass, aluminum, or metal surfaces. 
Using a sprayer, roller, or brush, apply thoroughly to saturation. Do not create a puddle and apply a second coat wet on wet.
It is advisable to roll for the optimum impact. Avoid overspray when spraying.
When dried, it does not affect the look of the substrate, but it repels water when wet.
Coverage 
Depending on the porosity of the substrate, about 200 square feet per gallon can be covered.
In the case of EM5, which is 5 gallons, it will cover up to 1000 sq feet area.
Cleaning and maintenance
Water is used to clean up.
When the surface no longer beads water, reapply. Expect to reseal every two years or so.
Precautions and safety
Before beginning, always test a tiny area for compatibility.
It should not be used on already sealed surfaces.
If a white film appears, simply wash it away with water. If it continues, use a brush and water to clean it away.
Keep away from the cold, and if frozen, stir until melted. One year is the recommended shelf life of this product.
When handling, use gloves and safety glasses.
If the product comes into touch with your eyes, flush them well with water. If it touches your skin, wash it with soap and water.
If the problem is internal, do not cause vomiting. Consult a physician.
Final Thoughts
If you want your concrete to endure a lifetime, you must participate in its upkeep.
The good news is that concrete requires little maintenance if you apply a high-quality solution like Eagle EM5 Clear Natural Seal. What more could you want – it's inexpensive and effective.
Online shops such as Amazon are already selling it for a low price, and it may be delivered to your home in a few days.
So, don't wait until the weather and rain have already harmed your concrete. 
Share the post "Eagle EM5 Clear Natural Concrete Seal – Benefits & Usage"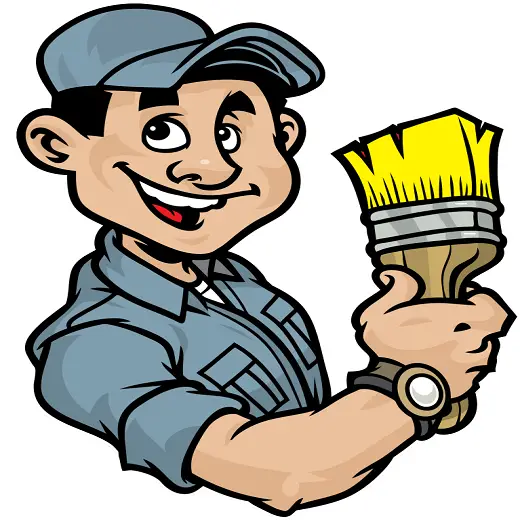 Douglas Becker (aka Painter Doug) has over twenty years of experience as a painter in Adkins, Texas. At present, he resides in Florida with his family.
From painting multi-storeyed houses, condos, and apartments to large commercial buildings and small offices, he had served various customers in areas not only in Adkins but also in Southwest Florida, Sarasota, Naples, and many more. To know more about him check here.