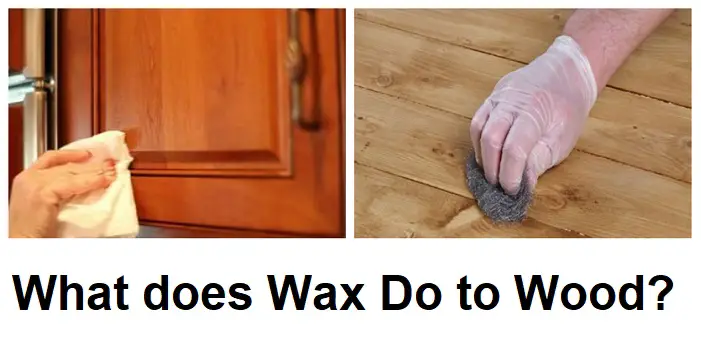 Made from the formulated mix of paraffin, carnauba wax, and beeswax, wood wax includes a rich blend of wood enhancers and colors.
Wood wax works brilliantly when you think of sealing a wooden surface – like the furniture in your living room or the cabinets in the kitchen.
Not only does it prevent moisture and other hazardous chemicals from damaging the wood but also it provides your wood furniture with a long-lasting beautiful luster.
This kind of wax isn't harmful at all to any type of wood, so antique collectors and restorers use it almost on all their products, all the time.
If you desire to know more about how to use wood wax for your furniture and the benefits offered, keep reading…
Wood Wax Formula
Wood wax is much like a varnish and stain but provides better safety in comparison to most wood coatings.
If you are wondering whether the same formula is used in all wood waxes, the short answer is No.
While all wood wax products use wax as their major component, the kind of wax may differ.
And the longevity of the finish will generally depend on the kind of wax used in the formula.
Beeswax
It is an edible compound produced by honey bees to produce honeycomb in the hive.
It has protective specs such as resistance to moisture and dirt which allows it to offer a natural help to safeguard wooden surfaces.
Beeswax, when used to formulate wood wax, is simpler to spread and yields a softer finish that is more prone to damage.   
Carnauba wax
100% natural carnauba wax is sturdier than concrete.
Hence, this pure wax has the ability to secure surfaces even during extreme heat conditions, making it a special ingredient in the wood wax formulation.
It offers a long-lasting, scratch-proof finish to your surface.
Oils used in the wood wax
Several wood wax formulas also include linseed, citrus oils, and minerals to change the finishing look of the wooden surface and enhance its durability.
These oils will help to bring a sheen to the final look when you apply the wood wax to your piece of furniture.
Few other benefits of using wood wax also include:
You can use wood wax on paint and non-painted wood
It also protects the wood color for a long period
It yields a deep luster that is not easily obtainable from other items
Other than using it to treat and seal the wood, wood wax also functions as a light lubricant
Is Wood Wax and Oil the Same?
Even though the wood surface may appear the same to the naked eye when oil and wax are applied, the two products are not the same but different.
Unlike wood wax, wood oil penetrates the grain and makes a thin protective coat.
Mostly you can use a wood wax as a top coating on the wood oil as it repels moisture and dust.
---
Different Wood Wax Colors
There are several colors of wood wax available in the market, right from natural to clear to different shades of light brown to almost dark black.
All you need to do is choose the color closest to your wooden product so that the end result doesn't change the look of the color below.
Remember that the wood surface you want to protect helps determine the kind of wood wax you should buy.
A light bare wood shade or a creamy white finish wood like pine, for example, will require a clear wood wax so that the end result doesn't come out yellow.
When choosing the right colors, make sure you pick the one so that you can mix and match the wood you want to treat or add other colors to get the kind of look you want.
The good thing is most waxes are compatible with each other.
This means if you want to change the appearance of the wood furniture in the future, you can even apply a darker wax over a clear or lighter wax without a problem.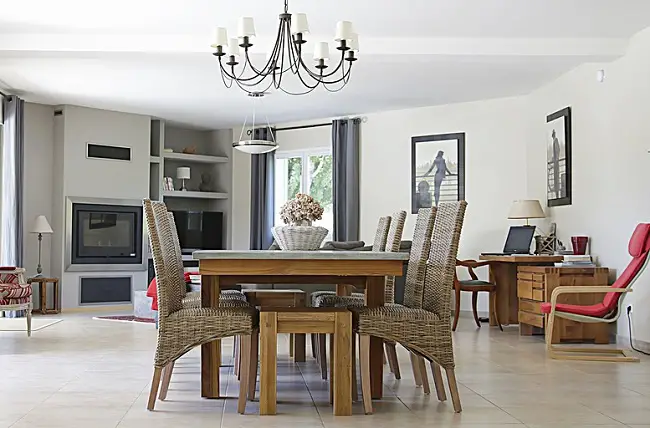 ---
How to Apply Wood Wax – The Right Way
The key to getting the right protection and beauty with wood wax is applying it right with patience.
The wood wax application could be a time-consuming procedure or a simple process like mopping a floor.
It depends on the process you adopt.
Here are the different steps you should go with:
Step 1. Cleaning
The first thing to do before waxing is to clean the surface and ensure that no dust, dirt, or grease is present, or else the wax will not adhere properly.
If the wax doesn't stick rightly, then you will have to remove it completely during the buffing procedure, which is a waste of your time, effort, and money.
Step 2. Applying the Wood Wax
Rub some paste wax on a rag made of cotton. 
Wet the cloth and wring it dry as much as you can.
Put around a quarter-size amount of wax in the middle of the cloth and apply it in a round motion to one area at a time.
As you continue the process, add more wax to cover the complete product.
The surface will have a dull result when the wax dries.
Step 3. Buffing the Surface after Application
After it has fully dried, use another clean rag to wipe out the extra wax and buff the surface till it gets its luster.
You can also apply wood wax using a mop.
In this procedure, wet a tidy cloth mop head lightly with water and put some wax on it and some on the surface.
Now rub the cloth on the product to spread the wax.
Make sure it doesn't leave bubbles. Allow the wax to dry.
Usually, liquid wood wax has a formula that yields a high sheen, while others may require buffing with a clean cloth to get maximum sheen.
Tips to Maintain Wood Wax Finish for Long
Because a wood wax finish isn't as long-lasting as a polyurethane coating, you should spend some time on its maintenance.
Every time you clean a wax-finished wood item; it removes a bit of wax layer.
Hence you should use a feather duster to wipe the dust from it.
Plus, if you notice that the product has started to get dull or scratchy, go for another coat of wood wax application for protection.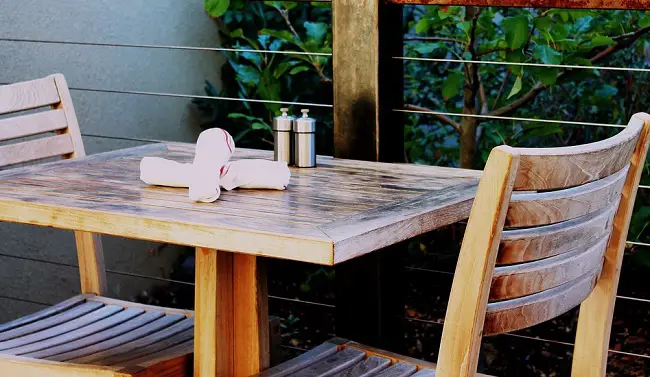 ---
What is the Best Wax for Your Wood Furniture?
A light coat of wood wax is effective enough to safeguard your antique wooden furniture surface against moisture.
However, the key to getting maximum protection lies in the kind of product you will use.
Since there are many different products and brands available, you should do proper research and choose the one that is most reliable.
Few products and brands that I believe in are:
Minwax Paste Wax
STAPLES Carnauba Paste Wax
Briwax Original Furniture Wax
Howard Citrus Shield Paste Wax
Watco Finishing Wax Liquid
Ultra-Lines 33 Floor Finish Liquid
Daddy Van's All-Natural Unscented Beeswax Furniture Polish
Out of all these, I have personally tried Minwax Paste Wax and Watco Finishing Wax Liquid many times.
And all I can say is that these products really work great.
---
Can a Furniture Wax Be Made at Home in a DIY Way?
Yes, a homemade wood furniture wax can be a great choice for those who want to use organic additive-free products for their households.
The best thing is homemade furniture wax polish is easy to make and can be customized according to your liking by adding your favorite scent to it.
You can use these non-toxic and natural paste wax to polish the cutting boards in your kitchen or sparkle your antique furniture, bed frames, or hardwood floors.
Ingredients you will need:
beeswax
paraffin
lavender or other essential oil
oil (almond, coconut, walnut, or olive oil)
Once you have grabbed the products, you are now ready to make your furniture wax paste…
Collect equal parts of beeswax and paraffin in a double boiler
Slowly melt them on the stovetop and keep checking
Once they are liquid, add them to a cup of oil and stir them slowly
Allow the mixture to cool down, and add a few drops of your favorite essential oil
Finally, pour down the mixture into a wide-mouth glass jar or container
Keep in mind that both waxes are flammable.
So, you should not heat them directly in a microwave or on the stovetop without the double boiler.
Related Questions
Can You Wax Over Stained Wood?
Yes, wood wax is a very versatile substance, and hence applying it over other wood finishes (such as stain, paint oil, varnishes, etc.) is no problem.
You should, however, test a small area to ensure that the results you will be getting are as per your desire.
Also, keep in mind that if you want just the opposite – it's not feasible.
This means that if you want to apply the varnish, stain, or paint on a waxed wood surface, it is not achievable.
In that case, you will need to remove the layer of wax from the surface and then apply the new finish.
For stripping the old wax layers, you can use wax removal products like white vinegar or mineral spirits with a piece of rag.
Can Wood Wax Be Applied to Other Surfaces?
Well, maybe!
There are some wood waxes that can be used on several surfaces like stone, tile, leather, fabric, concrete, marble, etc.
Just like protecting and polishing wood, they protect the other surfaces against moisture, ultraviolet rays, dents, and dirt.
But there are some wood waxes that are crafted especially for wood surfaces. You cannot use them for other surfaces.
Every brand mentions it in their product details about what material application is recommended for its wood wax product.
So, it's good to check that prior to purchasing the one.
Can You Use Car Wax on Your Wood Table or Furniture?
Yes, you can.
If the car wax product is 100% carnauba wax, it doesn't matter whether you use it for your car polish, wood floors, furniture, wood guitars, or just anything else made of wood.
The product will still add a layer of protection and hence can be used without any problems.
Final Thoughts
Safeguarding your wood furnishing from dents, watermarks, and getting pale may appear to be a tedious task, but with regular use of the best wood wax, you can maintain the fabulous look of your furniture all its life.
Furniture workers love the brilliant surface shine that only a wood wax can achieve.
They don't just use wood wax on furnishing and cabinets but also on the wood handles of their equipment to make it slip-resistant and to keep them in good condition. 
So, just pick any of the wood waxes you consider best for your purpose and be assured of getting the best results.
Share the post "What Does Wax Do to Your Wood Furniture – Steps for Applying"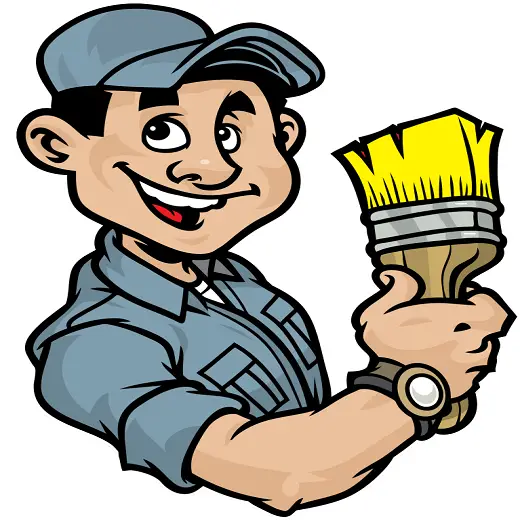 Douglas Becker (aka Painter Doug) has over twenty years of experience as a painter in Adkins, Texas. At present, he resides in Florida with his family.
From painting multi-storeyed houses, condos, and apartments to large commercial buildings and small offices, he had served various customers in areas not only in Adkins but also in Southwest Florida, Sarasota, Naples, and many more. To know more about him check here.