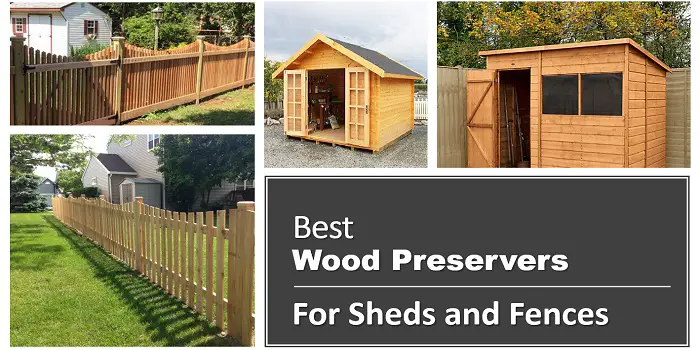 You may have heard of wood preservers, but do you really know what they are, what are their importance, and do they work?
Even though wood is an incredibly versatile and long-lasting material, it is prone to depreciation and damage, especially in an environment where fungi, mold, algae, and wood-damaging insects exist.
Hence, one of the most suitable ways to secure and preserve wood for a long is to opt for a wood preservative.
Previously, sheds, fences, and exterior wood furniture were painted with engine oil, creosote, or any other kind of preservatives.
These usually come with commercial-level biocides and insecticides.
However, in the past ten years, a lot of them have been banned due to their toxic characteristics.
Fortunately, domestic wood preservers are today found to be more reliable.
Not only for common wood items but also, it's safe to use on timber that is tantalized or pressure-treated.
Although these can still be hazardous if misused, they are usually much safer for the user and the environment.
Plus, it comes with proper government regulations.
What is a Wood Preservative?
Wood preservers are simply designed to protect the wood from conditions that can lead to degradation or damage of the wood with time.
It's an undercoat that can be brushed or sprayed on bare wood surfaces (sawn or sanded) to settle its moisture content.
A premium quality wood preservative, when applied correctly, also helps to safeguard the wood from mold, fungi, algae, and wood-damaging insects, which can rot or decay the wood very fast.
The good thing is that wood that is preserved and then treated with a recommended top coat can last for decades or more without any maintenance.
The major components of wood preservers are insecticides and biocides, with the most common being used, Permethrin.
It is an insecticide belonging to the Pyrethroid family.
Pyrethroids are artificial chemicals that function like natural chrysanthemum flower extracts.
Other common ingredients comprise Iodo Propynyl, Butylcarbamate, and Tebuconazole.
The recent wood preservers are considered safe for plants, humans, and animals when they get dry.
This means you can use them safely on your wooden fences, sheds, joinery, chicken coops, dog kennels, stables, etc.
---
Different Types of Wood Preservatives
Basically, there are three major types of wood preservatives.
Every preservative has its own set of pros and cons, and each of them should be used according to specific conditions.
Most of these are easily accessible online and at hardware stores near you.
These are as given below:
1- Wood-borne preservatives
Water-borne preservatives are basically the most cost-effective ones available to users and it is their best advantage.
However, their greatest disadvantage is the fact that because they are water-based, their application may sometimes cause swelling or warping of the wood which is being treated, especially if is porous.
A lot of water-borne preservatives make use of copper or copper-based ingredient as their major component.
Other than copper compounds, this segment also involves several other sodium silicate and potassium silicate-based preservatives (in some cases, also called water glass preservatives).
These compounds are usually extracted from natural things such as plants.
2- Oil-borne preservatives
Talking about the oil-based preservatives section, the most common types include pentachlorophenol and creosote.
Though both of them are not common consumer products, these solvent-based formulas are used in specific structural wood components in a house.
With that being said, an increased number of manufacturers now prefer to manufacture water-based formulas (rather than solvent-based) due to the strict VOCs regulations being imposed by local as well as Worldwide governments.
3- Light organic solvent preservative
The segment of light organic solvent preservatives is ruled by paraffin-borne solvents like white spirit.
Regardless of the absence of heavy metals as compared to other segments, their use is lowered after the passage of new laws on volatile organic compounds.
Lastly, there are clear as well as colored versions of wood preservers.
Where clear preservers help retain the natural look of wood, colored preservers can serve as stains and add impressive colors to the wood.  
There are also some innovative wood preservative technologies like wood acetylation and heat treatments.
They are considered to be a big trend in the development of advanced wood preservatives in the way of developing more eco-friendly compounds which can be handled easily by consumers.
This also makes it simpler for a common man to use these products.
---
5 Best Wood Preservers for Sheds and Fences
As such, there are dozens of wood preservatives available on the market to choose from.
Here are the top 5 bestselling products you can use for preserving your wood fences, outdoor sheds, garden furniture, decking, etc.
1- Cuprinol Complete Wood Treatment
Cuprinol offers a transparent, water-based, all-purpose wood treatment for internal wood.
It deeply penetrates and offers efficient treatment to the wood and durable protection against insect attack, damage by fungus, and re-infestation.
2- Ronseal Total Wood Preservative
Ronseal is a great penetrative, solvent-based wood preservative for external timber.
It is recommended to be used on fences, window frames, sheds, doors, and joists.
3- Barrettine Premier Wood Preserver
It is a solvent-based external wood preservative that provides micro-porous security against decay, mold, and wood rotting.
The product is accessible in transparent and an appealing variety of wood tone colors.
4- Osmo Wood Protector
Osmo is a wood preservative that has no chemical preservatives or biocides.
It is recommended for the treatment of wood in high humidity areas like wet rooms, kitchens, and bathrooms.
The product is appropriate for timber which is prone to blue stains like Pine.
5- Sadolin Quick Drying Wood Preserver
Sadolin is a transparent water-based wood preservative recommended for new bare wood.
It can be used as pre-treatment before using a wood stain, paint, or any type of wood finish.
It offers amazing protection for external and internal joinery against damaging wood fungi and blue stains.
---
Few Limitations of Using Wood Preservers
Keep in mind that although wood preserves offer prevention against mold, fungi, and algae from inhabiting the wood, they aren't meant for killing the already set spores within the wood.
This is why it is suggested to treat all wood with a fungicidal wash or with a mold & mildew cleaner to wipe out all the existing spores in the wood grain before using a preserver.
Secondly, wood that has been treated with a preserver should also be treated with a top coat such as wood paint, varnish, or oil.
These coats seal in the preserver and offer safety against wear and tear from direct contact.
With that said, it should be kept in mind that when you want to paint over wood that has been treated with a wood preservative, you should not mix water and oil components.
This means if you want to paint with water-based exterior wood paint, make sure that the wood preservative does not contain any wax, oil, or silicon, as these will repel the water-based paint.
Thirdly, though wood preservers are amazing at preserving wood from biological damages, they offer restricted protection from weather and other harmful effects.
So, wood surfaces treated with only a preserver will require re-coating done every year or twice to keep the wood in good condition.
---
What to Look for When Buying Wood Preservatives?
Before picking the one from the above, you should decide your purpose well.
Whether you want to use the preserve outdoors (as on fence, fence posts, sheds, and deck) or indoors (as on kitchen worktops)
Also, check whether you need to use water or oil-based preservative.
Water-based wood preservers such as Cuprinol are relatively easier to work with.
These contain very few VOCs and can dry faster. Plus, it's easy to clean off brushes.
On the other hand, solvent-based wood preservatives such as Barrettine and Ronseal Total contain high VOCs and can be smelly.
Although less safe to work, these tend to absorb more deeply into the wood and can offer long-lasting results.
Some wood preservers like Barrettine Premier Wood Preserver also have wax as an ingredient to allow rainwater to run off treated wood.
So, if you want extra protection from rain or snow without the need for a topcoat, you can definitely choose them.
But remember, when over-coating these wax-enriched wood preservatives with paint, you may need to face challenges.
So, if you plan to paint or put the varnish later, it is essential to choose a preserver which doesn't have wax.
Related Questions
Is wood preserver and varnish the same?
Wood preserver and varnish are two different things and not the same.
While a wood preserver is an undercoat meant to protect the wood, varnishes (paints, waxes, and wood oils) are much like a top coat that won't protect the wood on its own.
In general, if you want to protect your woodwork so that it lasts for long, it's recommended to apply a few coats of wood preserver, then after it has dried, coat the wood with varnish or other decorative topcoats.
Is creocote as effective as creosote?
Creocote is an oil-based exterior wood preserver/treatment which is said to be a more environmentally friendly alternative to Creosote.
Coal tar creosote is a dark-colored (amber to black) thick oily liquid derived from the distillation of tar from wood or coal. 
Traditionally it was used for preparing timber preservative products and pesticides for protecting outdoor wood (like railroad ties, utility poles, etc.) against fungi, mites, termites, and other wood-boring insects. 
Not only does creosote work to deter wood-destroying pests but also against wood-rotting fungi. 
Keep in mind that although creosote does work as a good wood preserver and has been in use for more than 150 years, it is currently banned in most parts of the world due to its toxic nature.
Can wood preservatives be used to preserve animal enclosures?
High-quality wood preservers available on the market are equally safe for humans as well as for plants and animals – when they are fully dry on the surface.
This means you can use these wood preservatives for sealing animal enclosures, including dog kennels and horse stables.
But keep in mind, that these products are typically designed to protect the wood from boring wood insects.
So, these are not suitable to use on insect houses such as beehives.
If you need a wood sealing/preserving product for beehives or insect houses, you will need to look for a product that comes without biocides and insecticides.
Final Thoughts
Wood preservers offer an all-around solution by protecting your outdoor wood from getting damaged soon.
When picking, select the product that comes with fewer VOCs and can offer long-lasting protection to your sheds, deck boards, or fences.
However, whether it's new or old wood, keep in mind that it needs to be treated with a fungicidal wash or multicide wood cleaner before you apply a wood preserver.
The simple reason is that wood needs to be treated for algae or mold spores to set themselves in the wood grain.
Share the post "What are the Best Wood Preservers for Sheds and Fences?"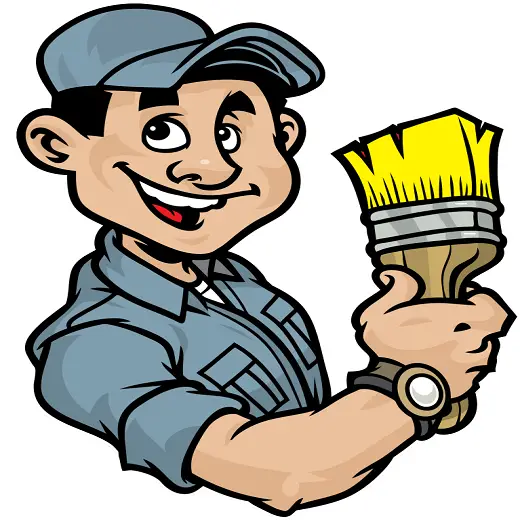 Douglas Becker (aka Painter Doug) has over twenty years of experience as a painter in Adkins, Texas. At present, he resides in Florida with his family.
From painting multi-storeyed houses, condos, and apartments to large commercial buildings and small offices, he had served various customers in areas not only in Adkins but also in Southwest Florida, Sarasota, Naples, and many more. To know more about him check here.