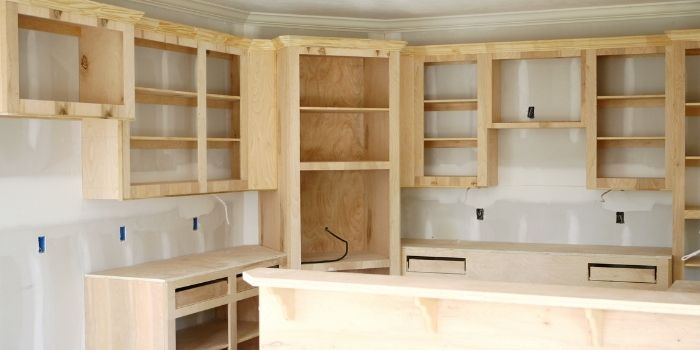 Are you looking for paint colors that match well with blonde wood that has lighter color?
Stuck finding the best ones? Don't worry. We have got you covered in this short piece of content.
Blonde woods, as we all know, are notoriously difficult to match because they are relatively light in color.
Of course, this is exacerbated by the high concentration of yellow in this sort of wood.
It might be difficult to locate paint that does not convert your area into ugly, but it is not impossible.
To choose a color that fits with blonde wood cabinets or any furniture in general, adhere to neutrals with subdued, cool undertones.
And in this short guide, we're going to share with you 11 of the best paint colors that pair well with blonde wood.
1. Light Gray
Grey is the most apparent option for a blonde wood, partly because it helps to neutralize the yellow tones while also adding depth to your area.
This is effective for giving depth and dimension to the space.
True grey does not have warm or cold undertones.
That's why it's a good choice for folks who wish to tone down some of the more irritating overtones that blonde woods sometimes have.
2. Dark Gray 
Modern designers are beginning to drift toward more dramatic hues like dark gray for kitchens and other rooms, which is wonderful news if you have blonde cabinets or furnishings.
Dark grey is one of the most striking wall colors you can choose, and it looks fantastic with light woods of all types, including blonde and honey oak.
This is a wonderful option for those looking for an edgy, vivid veneer for their room.
That being said, it's critical to select a grey color that complements the undertones of your wood.
3. Green-Gray 
Although this is more of a seafoam than a green-grey, it also has gray undertones left.
However, the fundamental premise stays the same.
Green has golden undertones that complement the majority of blonde woods. It's also a hue that adds a sense of freshness to a room. 
Because green-grey is a lighter hue, it can assist in making the space more open, bright, and airy than other green colors.
This is an excellent choice for anyone looking for a space that positively deviates from the standard. 
4. Grayish-Blue
Not all the stains of blonde wood will be very yellow.
If you have a more neutral blonde in your cabinets, you might want to attempt a blue-grey.
When you have a yellow undertones wood stain, the blue produces a contrast that draws attention to the yellow. 
If that's the style you're going for, then incorporate some of your favorite blue-grey hues.
5. Navy Blue 
Many interior design experts believe that vivid blue colors look well with natural wood shades.
And Navy Blue by The Spruce Best Home Cosmic Sapphire is swiftly becoming a fan favorite among those in the know.
The gorgeous color has a faint charcoal undertone, which gives it a modern edge above other navy blue versions.
6. Off White 
When you paint the wall of the kitchen with blonde wood cabinets from an off-white tone, it becomes an excellent method to achieve a homogeneous feel while being hypermodern. 
It's the foundation of modern Scandinavian design.
Off-white is less harsh than standard white and has warm undertones that complement most light woods.
This is an excellent option for folks with tiny kitchens who want to add some light.
It is also an excellent technique to ensure that your kitchen seems warm and inviting.
7. Beige 
Beige is recommended if you like the off-white buttery look and need something a little more hearty to combine with the blonde wood.
Beige is a real neutral with a warm undertone that works nicely with yellow undertoned wood becoming a hue that may assist your cabinetry blend easily to the wall.
8. Greige
Greige is a beautiful neutral tone created by combining grey and beige.
Benjamin Moore Collingwood OC-28 is a huge crowd-pleaser with a bold chilly undertone that makes blonde wood, as well as oak cabinets, absolutely sing.
9. Dutch Tulip by Magnolia 
If you enjoy the color beige but want a comparable neutral tone that adds a pop of color to your kitchen walls, consider Dutch Tulip by Magnolia Home.
The smooth and creamy pastel has an orange undertone that mixes wonderfully with all sorts of natural wood, including blonde.
10. Charcoal by Farrow and Ball Down Pipe No 26
Give succumb to this sumptuous shade of charcoal by Farrow and Ball Down Pipe if you want to please your dark side.
It's a really deep grey that goes well with lighter materials and brilliant finishes like blonde wood.
For example, imagine a black charcoal wall with blonde cabinets, and you'll be blown away.
11. Cheerful Green by Farrow and Ball Breakfast Room No 38
This lovely color by Farrow & Ball, as the name suggests, offers any kitchen a happy Sunday morning atmosphere.
It's a slam dunk when it comes to matching this color with woodwork.
The specific shade of green was chosen to stand out against various brown and wood tones, particularly lighter woods like blonde and oak.
---
Tips on Choosing the Right Colors that Goes Well with Light Colored Wood
Now that we have talked about 11 paint colors that go insanely good with blonde, let's discuss some of the key factors in choosing the right paint for wood.
a) Consider the Color Tone of the Wood
Each sort of wood has its distinct color and grain pattern.
For generations, furniture manufacturers have employed stains and varnishes to improve the look of the grain and to modify the color of the wood.
Consider the main colors in the finish to assist guide your decisions for wall colors that will complement your wood items. 
b) Use Contrast to Draw Attention
A striking contrast in the colors and wood tones may make your wood items stand out even more. 
Dark finishes, such as cherry, walnut, or mahogany, contrast sharply with bright hues, like hues from the bright side of the color wheel, such as pale blue or green.
Similarly, light wood, such as blonde, stands out against dark or powerful hues on the walls.
The contrast draws attention to the furniture, which is beneficial if you have a great piece that you want to highlight.
To get the illusion of dark wood against light walls or light furniture against dark walls, keep your furniture configurations organized and streamlined to avoid the appearance of being crowded.
c) Make a Subtle Proposition
Low contrast is created by pairing colors of similar strength or value. This does not necessarily imply that the furniture disappears into the background. 
When you place light-toned furniture like a blonde against a light beige or off-white wall, you create a dramatic balance of two colors of equal power. 
The value of the wood color is the same as the value of the wall. 
The same approach applies to dark brown woods or medium-toned colors; however, the impression is more controlled since the tones are subdued.
d) Choose the Color
Color preferences are purely subjective, but when selecting backdrop colors for furniture, you may discover that some do better in enhancing the wood's beauty than others.
And as far as blonde wood goes, which has an undertone of yellow, it would work best with strong blues, greens, or grays.
And this is how you select the perfect paint color for blonde wood-furnished homes.
Final Words
Blonde woods are inherently rich and textured, and the worst thing you can do is detract from their beauty by selecting the wrong color scheme for your space.
Contrasting bright and dark hues is always a good idea, but according to current trends, blonde wood cabinets and furniture are being matched with light-colored worktops, wall paints, and flooring. Isn't that interesting?
If you have blonde wood cabinets in your kitchen, use colors that range from off-white to beige, navy blue, and greens to grey.
The earthy undertones of wood will be delightfully accentuated by neutral, warm, and cold colors.
Hope you found this paint guide helpful, and if you liked what you read, please let us know in the comment so that we keep pushing more informative content like this on a regular basis.
And don't forget to share this article with those you think might help in remodeling or enhancing their house with blonde wood furnishings.
Share the post "11 Best Paint Colors that Pairs Well with Blonde Wood"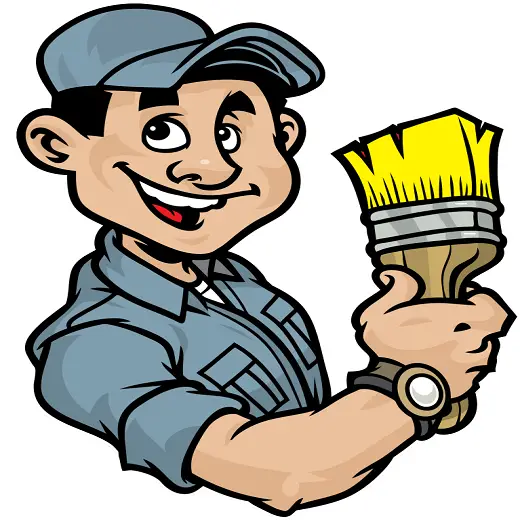 Douglas Becker (aka Painter Doug) has over twenty years of experience as a painter in Adkins, Texas. At present, he resides in Florida with his family.
From painting multi-storeyed houses, condos, and apartments to large commercial buildings and small offices, he had served various customers in areas not only in Adkins but also in Southwest Florida, Sarasota, Naples, and many more. To know more about him check here.