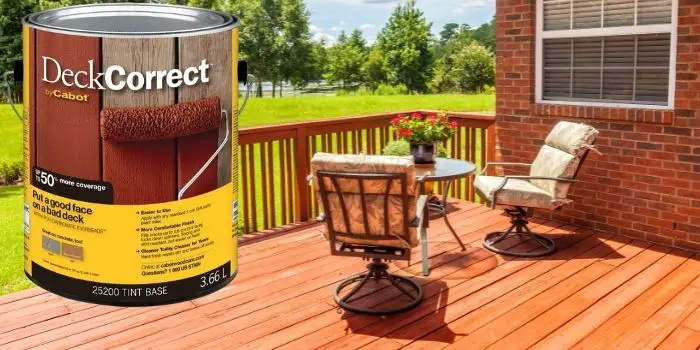 Few other surfaces can compete with the inherent beauty of wood.
Many house owners prefer wood as the primary surface for their outdoor decks. 
Wood is naturally lovely; it doesn't require much extra to seem appealing and vivid.
Aside from its aesthetic value, wood is also resilient and robust. This is useful if you intend to add furniture or other types of decor to your deck.
With that said, your deck and other outdoor wood furnishings are subjected to various damaging conditions.
These surfaces are readily damaged by ultraviolet radiation, snow, and hail.
Cracks, fading, and splinters are just a few of the usual issues that wood decks will also face on a regular basis.
The good news is that you don't have to spend a lot of money to take care of it. 
A little DIY care now is all that is required to keep your deck looking gorgeous, durable, and strong for years to come.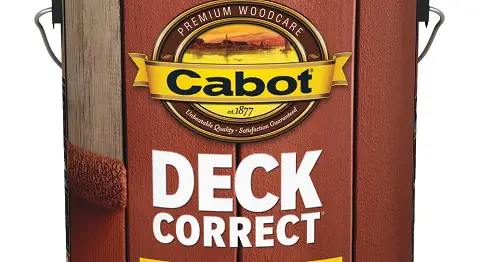 About Cabot DeckCorrect 
Cabot DeckCorrect Sealer is a well-known brand in the decking industry.
It was created particularly to treat damaged and weathered wooden decking surfaces.
This repairing solution is particularly designed for worn-out exterior wood as its thick composition fills fractures up to a quarter-inch wide and treats splinters very well.
Cabot DeckCorrect Sealer coating will also save you a lot of time and money in upkeep, whether you use wood on decks or other outside surfaces like stair steps and front porches.
The good thing is you don't need to spend money on having this service done professionally because it's very simple to apply.
Advantages
The following are some of the benefits of using this Cabot Deck sealer:
Can be used on both worn wood and concrete surfaces
Decks, stairs, and porches are ideal for outside use
It is simple to remove using a hose
It provides a non-slip finish
Splinters are held in place
If you have a wood or concrete deck, using Cabot DeckCorrect product will make a significant impact on the beauty and durability of your outdoor living space.
Application Tips
Before and during use, vigorously shake and whisk the deck sealant.
If the project requires more than one container, combine all containers to maintain consistency.
Work in tiny portions (1–3 boards at a time), dab it into cracks and rough spots using a nylon/polyester brush before rolling.
Roll a 3/8-inch nap roller lengthwise along the boards to provide a thick, uniform layer.
Allow 4–6 hours for the first coat to dry before applying the second coat.
A two-coat treatment is required for better finish and protection. With two coats, one gallon covers roughly 75 square feet.
A Few Restrictions
Do not use in direct sunlight, on hot surfaces, or when the air or surface temperature is less than 50 °F (10 °C) or may fall below 50 °F (10 °C) within 48 hours of application.
Containers should be kept from freezing.
Do not combine with other products.
Do not use it on damp surfaces or when rain is forecast
Final Words
Outdoor decks are an investment in the same way that your home is. 
More significantly, for many individuals, outdoor living areas serve as the setting for cherished memories with family and friends.
But it's not the same when your decks have splinters, stains, and fading from the elements. 
Protect them with Cabot DeckCorrect to stay one step ahead of the game. The best thing is that you can also use this product after the harm has occurred.
It's accessible through online eCom stores such as Amazon, which will bring it to your house within a few days after purchase.
Consider Cabot DeckCorrect as a first-aid treatment for your decks – it maintains its natural beauty while guaranteeing that the surface is skid-resistant, splinter-free, and easy to clean.
Share the post "Cabot DeckCorrect – Review & Benefits (With Videos)"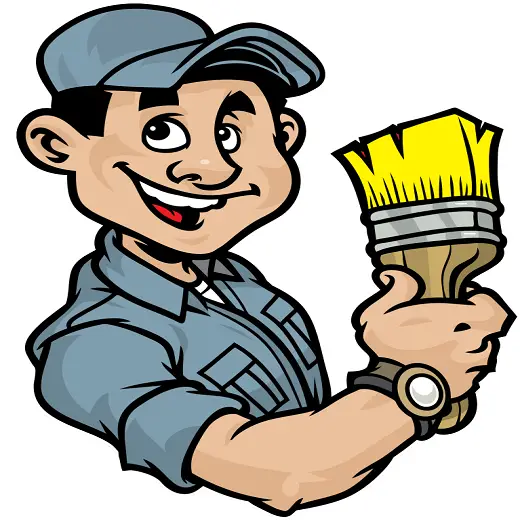 Douglas Becker (aka Painter Doug) has over twenty years of experience as a painter in Adkins, Texas. At present, he resides in Florida with his family.
From painting multi-storeyed houses, condos, and apartments to large commercial buildings and small offices, he had served various customers in areas not only in Adkins but also in Southwest Florida, Sarasota, Naples, and many more. To know more about him check here.