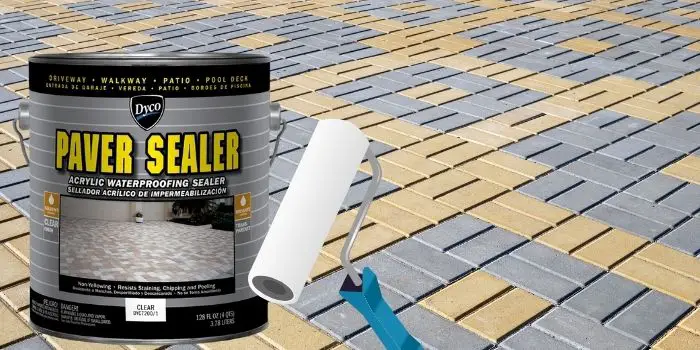 Concrete pavers endure far longer and are easier to maintain than other materials used in driveways and pathways.
As a result, millions of house owners worldwide utilize concrete for pavers.
However, just because it's low-maintenance doesn't mean you should abandon it as soon as it's poured.
Taking care of your substantial investment entails sealing it every few years.
Consider a paver sealer to be the equivalent of wax for your automobile, whether it's newly installed pavers or existing concrete.
A pavement sealer like that offered by "Dyco Paints" not only improves the beauty of your place but also provides superb much-needed protection to your pavement and driveway.
Consider all of the things your driveway is subjected to outside: tire marks, dirt, pet pee, oils, spills, and so much more.
You no longer have to worry about these contaminants permeating your costly concrete and creating a stain that may be nearly hard to remove if you apply the appropriate sealer like a Dyco Paver Sealer. 
About Dyco Paver Sealer
Dyco Paver Sealer is basically comprised of acrylic polymer resins, which are intended to withstand tire marks and produce a "wet effect."
This paver sealer is a solvent-based sealer for sealing and protecting pavers and other concrete surfaces.
It gives the paver a moist effect, improves the real color of the paver, resists tire marks, and is extremely easy to apply.
It also resists UV radiation, so it will not yellow with time.
Use
This product may be used on any surface, including natural stone, brick pavers, and man-made materials like stamped concrete or pour-in-place (PIP) sidewalks.
The solution will help guard against oil spills and stains caused by automobile tires and typical issues with these surfaces.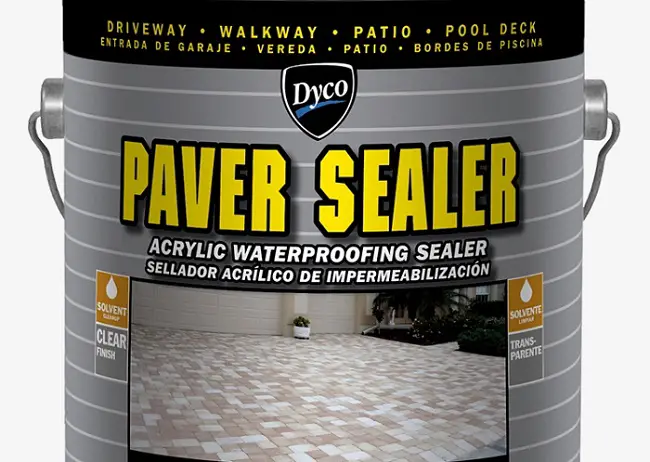 What are the Advantages of Dyco Sealer?
Water may be absorbed by cement over time, causing cracking and other sorts of damage surrounding your pool area.
This might result in an unattractive pool deck while also jeopardizing its structural integrity.
But it will not be an issue if you use a sealer such as Dyco.
When you apply Dyco Paver Sealer, peeling and cracking will be a thing of the past.
After applying it, your pool decks will thank you because it adds a layer of protection to cement pavers – thanks to its waterproof sealant properties.
Some of the best benefits that come along with this product include:
Simple to use waterproofing solution
The acrylic solvent formula is non-yellowing
Tire marks, peeling, and cracking are all avoided
Mildew resistant
High-quality workmanship
Water-based, which means cleaning is quick and simple
In addition to a gorgeous wet-look finish – don't be shocked if your old pavers appear brand new.
What Others Have to Say about Dyco Paver Sealer?
We wanted to know what homeowners liked most about the Dyco Paver Sealer, so we checked and read several reviews online at sites like Amazon and Home Depot.
Customers who have already used this sealer are happy with its effectiveness, according to what we've read thus far.
It certainly accomplishes what it says, which may not seem like much to some, but when it comes to protecting your concrete assets, it represents a lot of money saved.
We were also pleasantly delighted to see that there were no negative Dyco Paver Sealer reviews online.
So, if you've been seeking a reliable paver sealer, your quest is over.
Final Words
One of the most common mistakes that house owners make is underestimating the necessity of sealing their pavers.
Whether you use Dyco Paver Sealer in your pool, patio, driveway, or pathway, it's a little investment of time and money that you'll be glad you made. 
Don't put off sealing your pavers until the last minute.
This sealer gives your pavers a "wet-look" appearance while accentuating their real color.
It also resists tire marks and is simple to apply; no more scrubbing away at those pesky stains on your concrete.
So don't put it off any longer; purchase yours before supplies run out!
Dyco Paver Sealer is available at a low cost from online retailers such as Amazon, and it will be at your door in a matter of days.
Share the post "Dyco Paver Sealer – Does It Really Work?"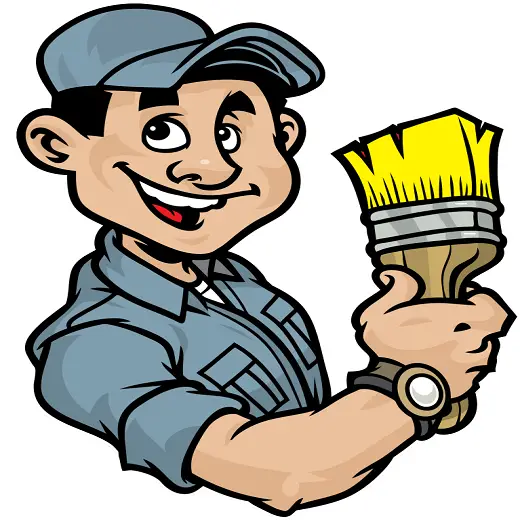 Douglas Becker (aka Painter Doug) has over twenty years of experience as a painter in Adkins, Texas. At present, he resides in Florida with his family.
From painting multi-storeyed houses, condos, and apartments to large commercial buildings and small offices, he had served various customers in areas not only in Adkins but also in Southwest Florida, Sarasota, Naples, and many more. To know more about him check here.