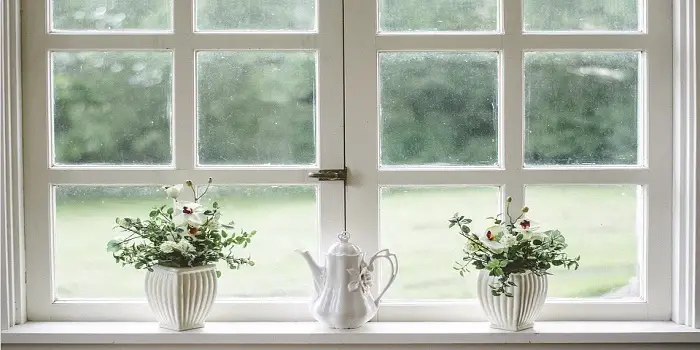 Traditional glass is falling out of use because it is heavy and, when impacted, can break up into shards that are dangerously sharp.
A popular alternative is Lexan®, a type of Plexiglas often used for windows.
A polycarbonate resin thermoplastic, Lexan can withstand extreme temperatures and is far safer to use compared to traditional glass.
However, trying to tint Lexan with a film is next to impossible.
So, does this mean you cannot tint the Lexan windows?
No, I am not saying this!
All I am trying to say is – although it's hard to tint Lexan, you can get it done with proper care.
While tinting the Lexan windows, you will need to take extra precautions so that you can get the best finish.
How to Tint Lexan Windows?
While the tint film will stick to the Lexan, it will also form air bubbles which ruin the effect of the tinting.
The air bubbles are formed when the tint is applied to the Lexan in heated form.
The heat releases gas from the Lexan, which creates air bubbles.
If you use spray tint, you can cover the surface, allowing the gas generated to escape.
The result is even tinting that is free of air bubbles. All you need to do is use the following steps…
Step 1: Clean the Lexan
Start by using a paper towel to wipe away any loose dirt or debris from the Lexan.
Then use clean water to wash the Lexan and wipe it dry.
If there are stains, you can use a mild dishwashing liquid mixed with the water.
Just be sure not to use any ammonia-based cleaners, such as those used to clean glass-like Windex.
In addition, do not use any butyl cellosolve or alcohol on the Lexan if it has UV protection.
However, you can use butyl cellosolve on multiwall or corrugated sheets of Lexan to remove ink, lipstick, and paints.
Otherwise, do not clean the Dripguard surface of the Lexan.
Step 2: Frame the Lexan
Use painter's tape to frame the Lexan so you do not tint any areas that you do not want to cover.
Place newspapers on the floor and surrounding area as well.
Step 3: Tint the Lexan
Now you are ready to spray on the tint.
Hold the spray can about one foot from the Lexan.
Spray back and forth in even motions.
Do not hold the can in one place as you spray since it may pool or create a puddle.
Once you have applied the first coat, allow a few hours for it to dry and judge the results.
If you want the Lexan to be darker, apply a second coat.
---
What about Tinting Plexiglass?
If you want to tint Plexiglass instead of Lexan, you will need to roughen the surface first with a light application of fine, wet sandpaper.
Next, clean the Plexiglass with a cloth to remove all the particles.
Cover the areas you do not want to be tinted (with painter's tape) and then spray on the tint in the same manner as you would the Lexan.
Can You Remove Scratches from Lexan?
Luckily, it's possible to remove the light scratches from Lexan or other acrylic sheets.
You will, however, need the right tools and follow the right procedure with a little bit of elbow grease.
To begin with:
Soak a piece of 800 grit sandpaper in water
Rub it in a circular motion against the scratched sheet for 2-3 minutes
Next, soak a piece of 1200 grit sandpaper in water and repeat the process until you see the scratches removed
Dry with a soft, dry, clean cloth and apply the plastic polish in a circular motion to remove the frosted appearance caused due to the rubbing of sandpaper
Are Lexan, Polycarbonate, and Plexiglass the Same?
Lexan, polycarbonate, and plexiglass are the terms that are many times used interchangeably in place of one another.
While they may all seem to be the same, there are a few minor differences between them.
Polycarbonates (PC) are a group of thermoplastic polymers which is used to make sheets of strong, tough materials that are optically transparent.
These can be easily molded and are widely used in engineering, construction as well as a home renovation.
Lexan is simply a brand name for polycarbonate that is manufactured by Sabic Innovative Plastic.
The material is strong and has higher impact resistance, due to which it will tend to bend rather than crack.
Similar to Lexan™, there are also Makrolon® brand polycarbonate sheets used in manufacturing numerous products.
Plexiglass is not as strong as Lexan. But it's more scratch-resistant and is less expensive compared to Lexan.
Final Thoughts
LEXAN Polycarbonate is expensive because it's "virtually unbreakable."
Unlike untempered glass sheets, these see-through plastics are nearly indestructible and are therefore the top choice for many homeowners, especially where an impact is a concern.
However, with all the benefits, when attacked by the UV rays, Lexan can change color and starts to become yellow.
Worry not, as you can follow the steps above to clean and tint.
This way, you can make them look fresh and new again.
Share the post "How to Clean and Tint Lexan Windows at Home?"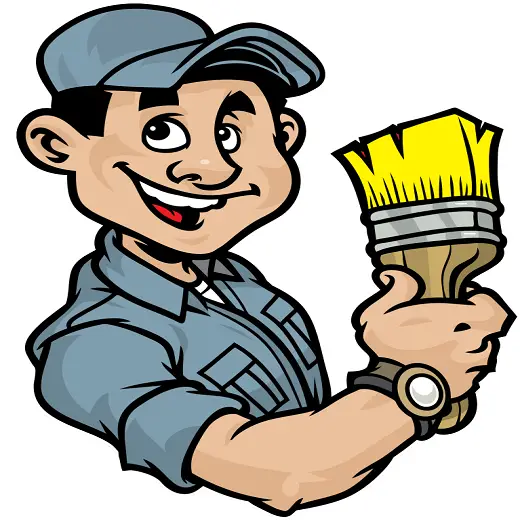 Douglas Becker (aka Painter Doug) has over twenty years of experience as a painter in Adkins, Texas. At present, he resides in Florida with his family.
From painting multi-storeyed houses, condos, and apartments to large commercial buildings and small offices, he had served various customers in areas not only in Adkins but also in Southwest Florida, Sarasota, Naples, and many more. To know more about him check here.