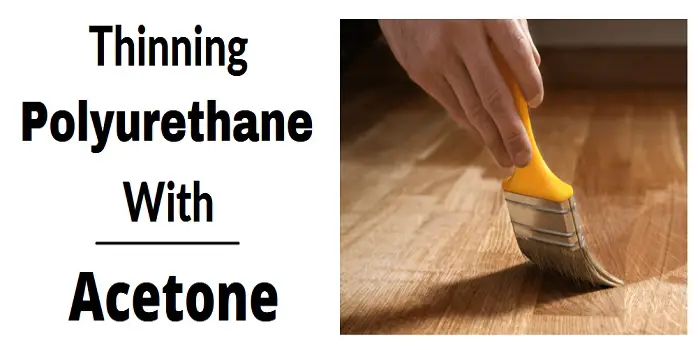 Thinning polyurethane before applying is important for several reasons.
Whether it's thickened over time or your product needs a gentler coat of polyurethane, to begin with, a thin polyurethane layer can help you create the perfect coating for your product and ensure it's protected against all kinds of damage.
The easiest way to thin out your paint is to use a commercial paint thinner.
These chemicals are designed to loosen the chemical bonds and add a watery component to your paint that helps you stay thin but not watery with your paint consistency.
However, steer clear of using acetone for thinning polyurethane for spraying.
Polyurethane will repel the acetone, due to which it will bead up on the surface much like water.
Many times, thinning polyurethane with acetone can also cause the varnish to flash instantly and will prevent the finish from drying, which results in a sticky layer on the surface that's of no use. 
What is Polyurethane?
Whether wood, plastic, stone, or other unfinished materials, it can be very important to add a shiny, protective, and glossy coat or finish to the top to help seal your work and protect it from the elements.
Simply put, a polyurethane coating is a layer of polyurethane (a type of polymer) that is applied to protect the surface.
These coatings will protect the substrates from natural elements (like temperature and humidity) and corrosion, abrasion, weathering, and other deteriorating processes.
Another major reason why polyurethane finish is popular among the masses is its customizability. You can apply them as an opaque, transparent, glossy, or satin finish on various surfaces.
Even though polyurethane is a popular option with many artists based on its versatility and durability, it can be tricky to manage in the best of circumstances.
Spraying polyurethane with a paint sprayer removes the most inconsistent component of your polyurethane project (the application) and makes your entire project easier to finish, thanks to a smooth and uniform application that is easy to complete.
The best way to use your polyurethane, to make a little go a long way, and to help cleanly apply and protect certain surfaces and products, is to thin it, but you'll need a few tips and suggestions in order to ensure a good, thin polyurethane that's safe to use and create with.
But before we get into more details on how to thin and use polyurethane in a sprayer gun, let us understand what exactly you can use to thin this finishing product.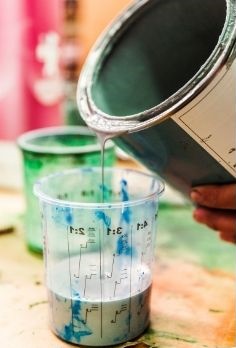 ---
What Can You Use to Thin Polyurethane?
If you really want to stay away from the extra chemicals contained inside paint thinner, you may want to turn to a product like turpentine, mineral spirits, lacquer, denatured alcohol, or even water to help thin out your polyurethane.
But if you are after products that can easily dissolve polyurethane and at the same time are less toxic in nature, these are the best options…
1- Water
If you're using water-based polyurethane, you can use water to thin out your paint.
Check your instructions carefully and ensure that it's safe to use before adding any water to a polyurethane, though, to ensure you don't damage the finish.
2- Mineral Spirits
Mineral spirits are nice as polyurethane thinners because they're fairly odor-free and are natural to use.
These are made from distilled petroleum and can be used as a mild solvent as well as a medium for thinning.
Apply this carefully; a little goes a long way.
3- Eco-friendly Paint Thinner
Eco-friendly paint thinners are made from a variety of substances based on the manufacturer and chemical components.
Depending on the brand, there could be varying odor or toxicity, so read paint thinning labels carefully to ensure that they're polyurethane product-friendly.
---
Tips for Thinning Polyurethane for Your Spray Gun
Keep in mind that there are a few different important techniques you should use to help thin out your polyurethane the most effectively which majorly depends on the type of varnish you use for spraying.
The best paint thinning techniques understand that thinner needs to be applied carefully to products like polyurethane to ensure the best and cleanest application and mixing of the product.
Start by using a clean stirring stick or ruler.
Never, ever shake the can of polyurethane; that can add air bubbles that hide inside your thinner and eventually cause the decomposition of the chemical bonds of your thinner.
Instead, slowly pour and mix the polyurethane and thinner and stir in an eight motion, scraping material from the bottom and sides and stirring until the polyurethane has a uniform, running texture that's not quite watery but is much thinner than how you began.
Keep these additional tips in mind depending on the type of thinner you're using.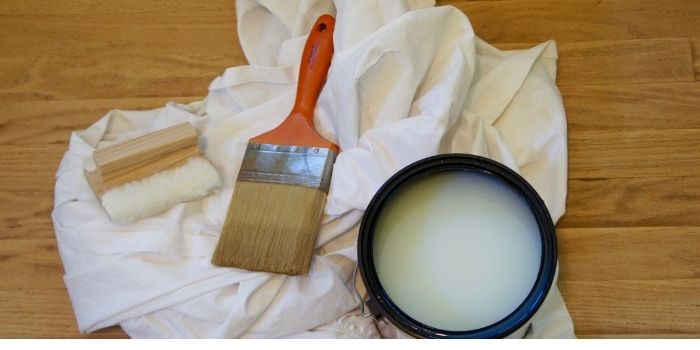 ---
Important Things to Keep in Mind When Spraying Polyurethane
Spraying polyurethane can be a very effective way to evenly and cleanly distribute polyurethane across a large surface.
Start by gathering a roller tray, some rags, a floor finish applicator, and a pad to kneel on so you don't spread polyurethane around.
You're also going to want a protective mask or ventilator to ensure you can breathe without inhaling the fumes of the paint.
You may also need a foam brush, depending on the type of polyurethane you're using.
Begin by setting up your work area, keeping it clean, and marking off the areas where you're going to prepare and ultimately spray your polyurethane.
Keep the surface area completely clean and dirt-free, and run a duster over it beforehand to ensure a dust-free finish.
Next, pour your polyurethane carefully into your spraying machine or finish applicator.
Thin out the paint appropriately until your coats run smoothly and fill the finished applicator.
Spray evenly and in light coats.
It's easier to apply more than it is to remove excess, so build to the finish and application that you desire, and don't be afraid to take it slow.
Finish by allowing your layer to air dry and clean it off with warm water to remove any excess chemicals or stains.
---
Water-Based Polyurethane vs. Oil-Based Polyurethane: What Should You Use?
Learning the difference between these two polyurethanes will help you decide which would be best suited for your project and how to thin them.
The major differences between water-based polyurethane and oil-based polyurethane are in their drying time, finished effect, touch-up frequency, and cost.
Water-based polyurethanes take far less time to dry than oil-based polyurethane, so depending on how quickly you need your project to dry, you may want to choose one over the other.
Oil-based polyurethane takes up to 12 hours to dry completely, meaning many people often stick to water for a faster and cleaner drive.
Water offers a perfectly clear finish as well, but oil-based polyurethane provides a warm amber glow that many people prefer, especially for wood projects.
Lastly, water-based polyurethanes need multiple touch-ups, while projects that use oil-based polyurethanes rarely require them.
Oil is less expensive as well, so you can ensure that you're getting a good bargain and good longevity.
However, water-based polyurethanes are easier to fix mistakes for and easier to use as well, and they're far easier to spray than oil-based polyurethanes.
Overall, picking the best polyurethane and applying it correctly to your project requires some patience and care to get it exactly right.
Paying attention to every detail and factor is the best way to ensure that your product is perfectly managed and clean and that it lasts as long as possible.
Spraying polyurethane is a great way to create a consistent and high-quality finish that will last you and your project a lifetime.
Final Thoughts
Polyurethane as a paint product is relatively thick.
It comes in a gelatinous varnish that you need to decide how to handle.
With that said, spraying polyurethane finishes does not have to be intimidating or hard to manage.
By employing the right thinning procedure, preparation, and application tips, you can ensure that you never have to worry about polyurethane spills or issues again.
Share the post "Can You Thin Polyurethane with Acetone?"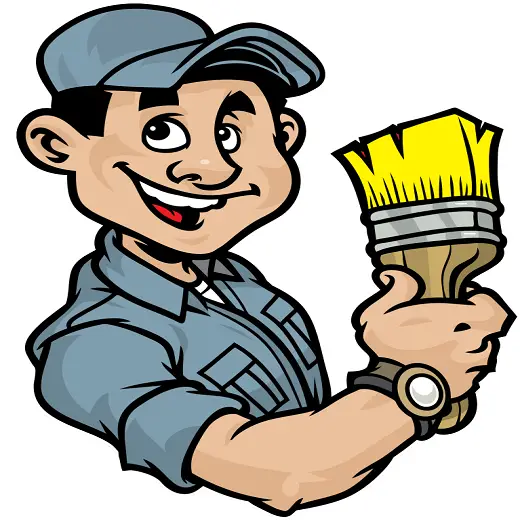 Douglas Becker (aka Painter Doug) has over twenty years of experience as a painter in Adkins, Texas. At present, he resides in Florida with his family.
From painting multi-storeyed houses, condos, and apartments to large commercial buildings and small offices, he had served various customers in areas not only in Adkins but also in Southwest Florida, Sarasota, Naples, and many more. To know more about him check here.