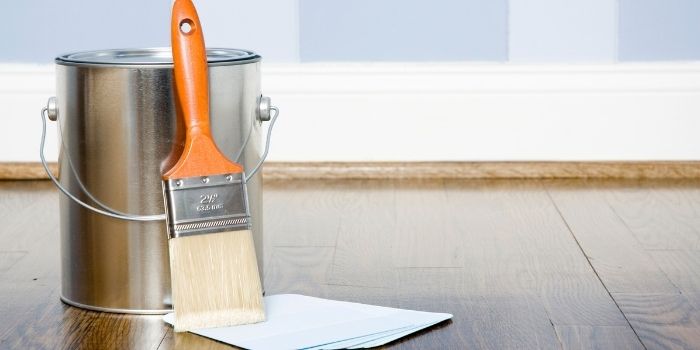 Want to brighten your home with Aqua paint colors?
Can't decide the best ones?
Don't worry; just keep reading this article, and you will finally be able to decide on the best and most interesting Aqua paint colors for your home.
Aqua paint colors are really popular right now, and their acclaim is well-deserved. 
These colors are bright, relaxing, and invigorating all at once.
Plus, they blend with almost every color pallet you can think of, so there's no lack of ways to decorate with aqua colors. 
Aqua paint colors may be difficult to filter through in order to get the appropriate balance of blue and green for your space, so we're sharing our top ten favorites that will make any room seem calming and tranquil.
Here are some of our best pics which you can take into consideration.
1. Jamaican Aqua by Benjamin Moore
This is a vibrant aqua paint hue. This beach-inspired color is well balanced between blue and green. 
While it is vivid and eye-catching, it is also peaceful and serene. 
Jamaican Aqua is a great option for bathrooms or bright laundry rooms, and it's the ideal combination of green and blue.
2. Waterscape by Sherwin Williams
It is a relaxing gray aqua that would look great in any living room. Because of its quiet quality, this hue would be ideal for the bedroom or bathroom. 
This tone might be enhanced by adding watery blue drapes or an aqua rug to pull the space together.
This energizing aqua paint hue looks well in both the home office and a child's bedroom. 
It's a terrific hue for any space that needs a young energy boost while yet having a relaxing effect.
3. Palladian Blue by Benjamin Moore
It is a subtle, subdued aqua with blue overtones that looks well in light, bright living rooms and baths. 
Palladian blue is the ideal mix of grey and blue for a soothing impression.
This gentle aqua may give a splash of individuality without becoming overpowering.
4. Sea Salt by Sherwin Williams
At first look, Sherwin-Williams Sea Salt seems more grey or neutral than aqua. However, the green undertones in this light aqua paint pop through with rich colored highlights. 
This works nicely in almost any area (especially bedrooms, living rooms, and kitchens) if you want a bit of additional color without overwhelming the space.
5. Interesting Aqua by Sherwin Williams
Sherwin-Williams Interesting Aqua is a one-of-a-kind aqua with grey and green undertones and a relaxing, smoky look. 
It is a good option for entryways, bedrooms, and even kitchen cabinets. 
It provides just the right amount of color without seeming childish or out of date.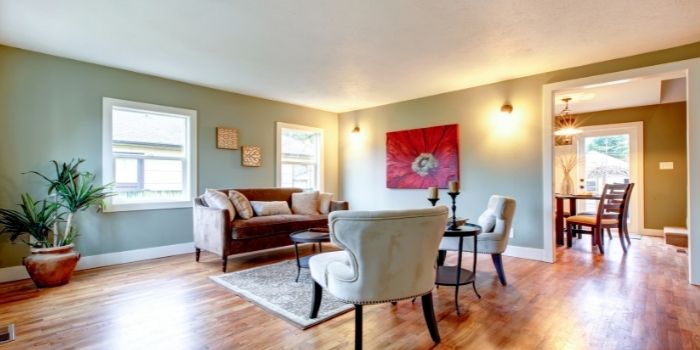 6. Comfort Gray by Sherwin Williams
One of the nicest aquamarine hues is comfortable grey paint. This aqua paint color has a grey undertone, making it ideal for any room in your house. 
This aqua hue isn't too dark or heavy, but it's also not too bright.
The warm grey undertones that make the blue sparkle are what set this color apart.
7. Beach Blanket by Valspar 
Valspar Beach Blanket features grey and blue undertones, making it pleasant and tranquil like the ocean. 
It's not the ideal option for your children's bedroom, but it may be fantastic in bathrooms since they're generally little places that require something light and quiet.
This aqua shade is a fantastic option if you like the color green and a beachy atmosphere. 
It's a warmer aqua than others, so it goes well with neutral beige and yellows.
8. Aquatint by Sherwin Williams
It is a delicate light blue aqua paint hue that creates a feeling of cleanliness and peace in your house. 
This color would look great in a mudroom, powder room, or even as an accent wall behind the bed. 
This seafoam green color will look great in a guest room or master bedroom if you want to create a calm environment.
For a clean look, pair it with white woodwork and a white tile.
Because of its joyful character, Sherwin Williams Aquatint is a versatile blue-based aqua that is ideal for nurseries. 
Aquatint would look great with light wood and crisp white trim in a modern bathroom and master bedroom.
9. Caribbean Breeze by Benjamin Moore
It is refreshing aqua color and also a romantic hue that looks great when used with warm colors like oranges and yellows to make the area more bright and delightful.
This delicate aqua is also a great option for a place with little natural light. Its inner brightness can light up any space, no matter how large.
10. Marina Isle by Behr
Marina Isle is a delicate, chalky blue with green undertones. It's not a very saturated hue. 
It goes nicely with other subdued colors like beige and olive green. 
It works nicely in both large and small living spaces. You can use stronger green accents to make this aqua color stand out.
FAQs
Is aqua hot or cold?
Aqua is a color that falls halfway in the center of the color wheel.
It's preferable to think of aqua as a category rather than as a member of any specific warm or cold family.
Is it simple to deal with aqua paint?
Yes, aqua paint is simple to deal with if you know how to choose the proper color for your space. 
It's crucial to remember that just because a hue is popular doesn't imply it'll look well in every space. 
Aqua necessitates a cold or neutral background to shine as a statement.
Final Words
As you can see, there are plenty of Aquas to choose from; it can get daunting when it comes to making the final decision.
So, in order to choose the best one, we recommend going with the paint which you like and painting just one wall or little things first to check how it's complimenting your environment.
And if it appears to be amazing, you have gotten your Aqua paint color selected.
Those are our top 10 aqua paint colors for the home. Hope it helped.
Share the post "10 Interesting Aqua Paint Colors to Brighten Your Home"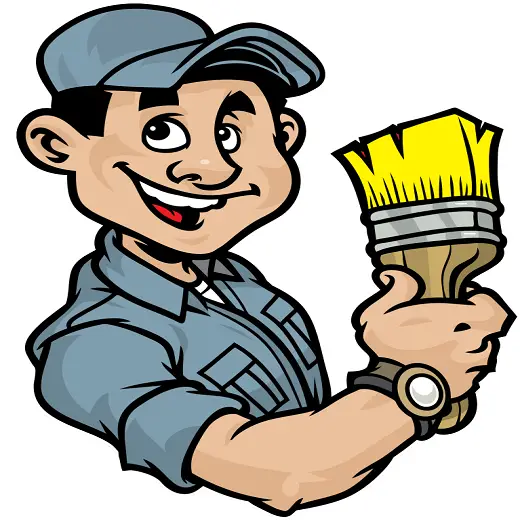 Douglas Becker (aka Painter Doug) has over twenty years of experience as a painter in Adkins, Texas. At present, he resides in Florida with his family.
From painting multi-storeyed houses, condos, and apartments to large commercial buildings and small offices, he had served various customers in areas not only in Adkins but also in Southwest Florida, Sarasota, Naples, and many more. To know more about him check here.