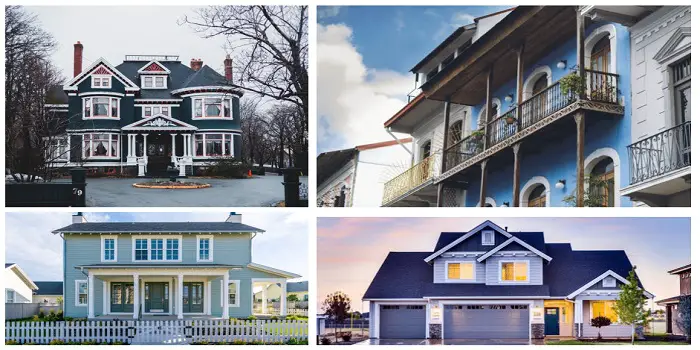 Blue is a timeless hue that never goes out of style. It has long been a popular choice for interior decor, owing to its adaptability and attractiveness. 
However, homeowners are growing their enjoyment of all the many shades of blue colors for their house exterior today more than ever before. 
Let's speak about the finest blue colors for your home's exterior, from relaxing and quiet to colorful and striking.
The color you pick for your home's exterior may reveal a lot about you. 
Do you have a deep hunger for excellence? Do you have a deep connection to nature? Do you like to take risks? 
The best part is that you get to select the color that best answers these questions, turning your house into an extension of yourself.
There is a lot more to blue. It might be subtle, tending toward a more neutral tone, or it can be bright, aggressive, and electrifying. 
So, let's talk about the many shades of blue for your house exteriors.
1. Light Blue 
If you want a soothing and dreamy effect, go with a light blue color. When it comes to painting your house's exteriors, this is our favorite shade of blue color.
One of the advantages of a light blue home is that it blends well with other colors. 
There are just a few colors that don't go well with light blue and should be avoided, such as red and orange tones. 
They make the space appear more like a sporting stadium and distract the personal vibe of the property.
Rather, compliment this color with stone or wood accents.
You'll want to avoid combining two distinct tones of blue. For example, painting navy for siding lighter blue for your trim. 
To avoid conflicting tones, stick to a single shade of blue and use whites, creams, or greys for trim and molding.
A lighter paint color provides an additional benefit over deeper paints. Lighter shades endure longer and fade more slowly than dark shades. 
Dark colors are more heat absorbent and are more susceptible to moisture concerns than lighter tones.
Darker hues will necessitate more time-consuming touch-ups because they fade faster.
2. Dark and Navy Blue
The outside of a navy blue house is eye-catching and one-of-a-kind. 
House owners are concerned that using black or navy would make their space look smaller than they are. 
These dark blues, on the other hand, will not have that impact on the outside of your home and will be a welcome contrast from the normal tan, white, or light grey that dominates most communities.
The Navy is regarded as an attractive neutral and frequently exudes a nautical or beachy atmosphere. 
You may emphasize the beachy theme when choosing decor for your front door and other outside accessories. 
The Hale Navy paint of Benjamin Moore is a dark blue with subtle warm grey tones. 
Whether you choose a warm blue with grey overtones or a navy, it almost looks black, and if your pant your house with this color, you will increase your house appeal and garner compliments from all of your neighbors.
Lighter colors draw emphasis to architectural elements while contrasting colors to lines and details.
This is why contrasting a pure white trim with deeper blues makes such an impact.
3. Bright and Vivid Blues
Do you want your house to be memorable and one-of-a-kind? 
Then go for an electric or vivid blue. These tones elicit a bright and brilliant vitality. 
If you want your home to stand out, this is one of the greatest blue shades for the exterior of the house.
Have you ever noticed how different some paints appear at different times? Or, more specifically, how differently it gets affected by natural sunlight than artificial lights?
When the sun is directly overhead, the paint may seem grey, then change to a hazy blue towards twilight. 
If you're thinking of going with a brighter blue color, these are key factors to consider because they can have a significant influence on how the paint looks on your home. 
Before committing, be sure you are completely satisfied with your decision.
4. Vintage Aqua Blue
Aqua is a blue-green color that is ideal for residences near the ocean or any water body. 
Its soft tones exude a pleasant and sunny vibe. 
Even if your home isn't directly on the beach, aqua might be just the appropriate amount of color to complement your home's facade.
5. Gray Blue 
Dusty blue shares many of the same advantages as grey. 
It is sometimes difficult to tell if a home is a grey or dusty blue, and this might be one of the year's most popular paint trends. 
Silver Mine by Behr is a fantastic choice if you want to get this effect. It's a fairly light color that lends more individuality to a house than simply using white or cream. 
6. French Blue
World renown designer Kelly Finley states, "This color is one of his favorites since it keeps appearing different at different times of the day.
The shades are so vibrant that from one viewpoint, it appears to have a hint of periwinkle in it, while from another, it appears to be a real dark blue.
When applied on furniture, it provides a lot of depth that most other paints can't match". 
If a highly successful designer is saying this about this color, then you can get the idea of how amazingly you can use this color for your house exteriors and stand out from the crowd.
7. Caribbean Sea Blue
Another designer, David Phoenix, states, "The sea blue is the true ocean blue. It is the same shade that gets used for the titles of mosques.
It has an infinite depth, which makes it quite relaxing. He envisions it in a high-gloss finish in an entryway".
The statement above can assure you that you should take a chance in painting your house exteriors with this widely praised blue color shade.
The Conclusion 
Painting the outside of your house is a major effort. Quality exterior paint not only protects your property but also enhances its overall value. 
New exterior paint not only improves your house appeal but is also one of the most cost-effective types of upgrades, delivering both cosmetic and financial benefits.
It's conceivable that your tastes have evolved, and you're simply ready to upgrade your home's exterior to a more current color and style.
Or maybe you didn't like the color of your house when you bought it, and you're finally ready to make a change. 
So painting your house exterior with one of these blue colors is a great way to add some taste to your living experience and transform your property into a place you like coming home to.
Share the post "7+ Best Blue Paint Colors for Exteriors"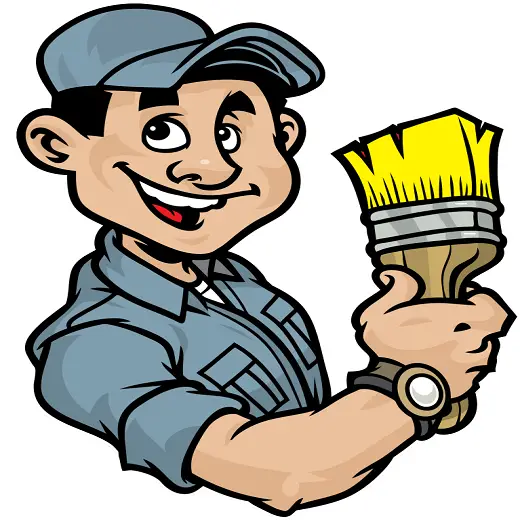 Douglas Becker (aka Painter Doug) has over twenty years of experience as a painter in Adkins, Texas. At present, he resides in Florida with his family.
From painting multi-storeyed houses, condos, and apartments to large commercial buildings and small offices, he had served various customers in areas not only in Adkins but also in Southwest Florida, Sarasota, Naples, and many more. To know more about him check here.